Anyone for tennis?
Albrecht asked her: 'You had made plans as to what you would do this morning?'
'I thought I might go for a walk. It's such a lovely day.'
The inquiry was innocent enough, but it had made her conscious, for the first time, of the possibility that Albrecht might attempt to make love to her. As a professed hedonist, he might even regard it as expected of him. The possibility would account for his unexpectedly friendly interest in the visiting English couple. She began to devise parrying answers against an offer to show her the countryside.
Instead, he said: 'My own interest in nature is quite static. I can sit and watch, but I do not care to walk about and watch. For exercise I prefer games. Do you play games, Cynthia?'
The question was so palpably innocent of any double meaning that she almost smiled.
'Tennis, a little.'
'I, too, enjoy tennis. They have finished re-laying the courts. You would not care to play there this morning?' She hesitated. 'Or are you determined to walk?'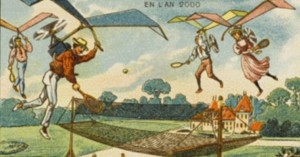 She realized that her speculation of a few moments earlier could be accounted for to a large extent by her surprise at finding Albrecht so much stronger physically than she had expected. That, she thought ruefully, and schoolgirl stories about dissolute Counts and their exercise of droits du seigneur.
'I should love to,' she told him.
'Excellent!'