Jane and her brother(s)
Hilary Ford (as Sam Youd) was a passionate admirer of Jane Austen: in his own words, 'My fondness for Jane Austen as a writer of fiction approaches the worshipful'. The central character of A Bride for Bedivere, perhaps in homage, is named Jane, and her beloved brother Harry – just like two of Jane Austen's brothers – is determined to make a career for himself in the Royal Navy.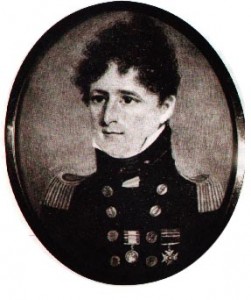 Jane Austen's brother Francis seems to have had the most glorious career of the six. He joined the Navy at the age of 12, and eventually, as Sir Francis Austen, he rose to become Admiral of the Fleet. Admiral Nelson considered him to be 'an excellent young man', and he narrowly missed involvement in the battle of Trafalgar. It is doubtless this connection which gave Jane Austen such an admiration for the men of the Royal Navy: Francis's career suggests that he provided the inspiration for the young Lieutenant William Price in Mansfield Park, and even more so for Captain Wentworth of Persuasion.
And just as Jane's brother Harry prospers through the patronage of Sir Donald Bedivere, Francis' earlier promotions, some say, were due to the patronage of Warren Hastings, a friend of the family and first Governor-General of India.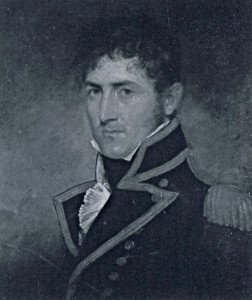 Jane Austen's second naval brother was Charles, the youngest of the eight siblings and, as a boy, clearly a favourite with Jane and her sister Cassandra. Like Francis, he joined the Naval Academy as Midshipman at the age of 12, and he rose to become a Rear-Admiral. Much to the regret of his family, he was stationed in the West Indies where he remained for seven years, eventually returning at the end of that time with a wife and child.
Charles died of cholera in 1852, at the age of 73, still on active duty, during a naval river-war in Burma.
Francis died thirteen years later, at the age of 91, and is buried in Wymering Parish Church, Portsmouth, the native town of Jane of Bedivere and her siblings.