Pas devant les enfants!
'Standards of behaviour,' Aunt Peggy said stridently, 'do count for so much. It is easy enough to poke fun at them, but they are the … the backbone of our society. Without decent behaviour, everything would break down.'
'Try doing without the dockers,' Uncle Michael suggested. 'See how things hold up without us to bring your food in.'
Aunt Peggy looked at him. 'That's a narrow view.'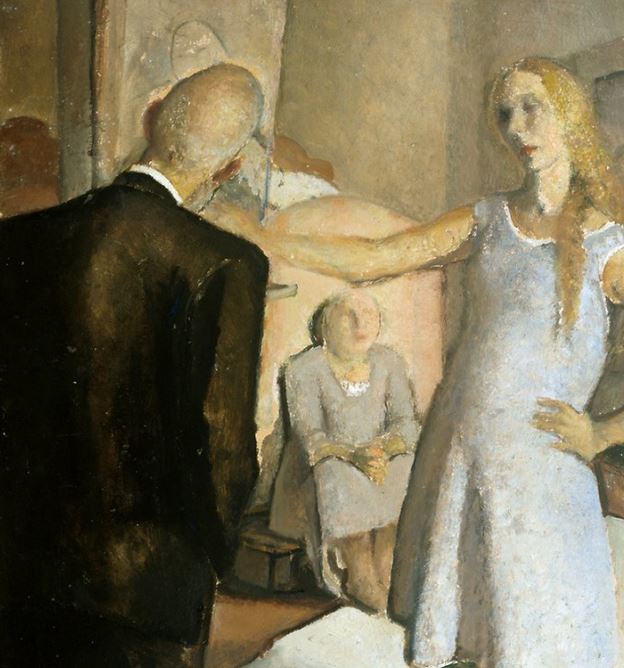 'You'll still be saying that,' Uncle Michael remarked, 'when we've got Lloyd George and Stanley Baldwin hanging from the wings of the Liver Bird. And it may not be long before we have.'
'Pas devant des enfants,' Aunt Peggy said, controlling her fury while she concentrated on the articulation of her French. 'Keep your murderous talk for where it belongs. If you had been properly brought up you wouldn't need to be told that.'
Uncle Michael did not know the meaning of the phrase, but he gathered what the implication was from Aunt Peggy's protective glance towards Anna and me. He began to rise to his feet.
'If you're saying that I don't know how to talk in front of kids …' he began.
Interruption came from Anna. She began laughing, a little at first and then more and more loudly. We all looked towards her.
'It's Solly …' she said.
Solly stared at her in amazement. Dadda said: 'What is it, Anna?'
'I was thinking,' she said, 'what Solly would be if he did the same with his name as we have. Solly Grue.' She looked at Solly, laughing naturally now. 'Solly Grue!'
'Yes,' Solly said. He smiled slowly. 'That's the way it works out. Anna Rose, and Solly Grue. My old name I might as well keep.'