Don't you wish you were free too?
He heard the crackle of frozen wood trampled underfoot, and looked up. Rosemary stood before him. She had come through the brush from the other side of the island. She stared at him gravely. He scrambled to his feet.
She said: 'You've been crying, haven't you?'
He looked away.
'What have you been crying about?' she asked. 'Have your brothers been bullying you?' She smiled. 'I'm sure that's it.'
She walked across and dug the toe of her skates into the brittle, splintering ice.
'No one can bully me,' she said. 'No one. I shall do as I please. Always.' She glanced at him sideways. 'Don't you wish you could? Don't you wish you were free too?'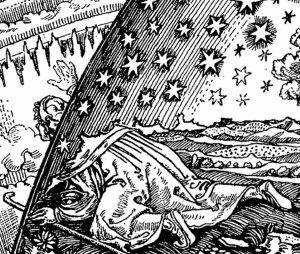 It was as though the fog flowered suddenly into white, close-pressing blossoms, protecting, not confining. His brief envy for her detachment was gone. Life was agony and joy, and without the fullness of agony there could be no joy. And without joy life was meaningless – a mere existence. Understanding this, he accepted all. Robert's bullying, Lionel's casual direction, John's involved vision, Emily's timidity – even Rosemary's sightless security. He had an insight that reached beyond the smallness of persons, out to the floating grandeur that pervaded them, as the fog pervaded the winter air. There was no escape. All must be felt, all known. All the moments of agony were realised and counted.
He looked up. The blossoms of the fog were becoming real; fragile, feathery blossoms that fell, drifting, around them. One rested on Rosemary's head like a star. He smiled.
'Snow!' he said. 'Snow in the fog. Come on, I'll race you back.'
She shook her head, and the star fell with the others to the ground.
'But don't you wish you were an orphan, too,' she persisted. 'Don't you really?'
He laughed for joy of the snow, and the knowledge he had found. The apprehension might fade, but the knowledge was real.
He said: 'I am sorry. That you're an orphan, I mean.' He took her arm lightly. 'Come on. Let's find the others.'
He skated away into the deepening flurry of snow. Ahead he could hear Robert's voice excitedly calling. He looked back. Rosemary was skating after him, looking for the first time puzzled and uncertain. The blossoms of snow brushed with cool petals against his cheeks. He soared in an ecstasy.
He called out gladly: 'Christmas Eve! Oh, let it snow, let it snow!'