Her acts of independence
Watching the Diana sink had removed the last faint illusion that things would come right: the fire go out, the ship prove, miraculously, sound enough to navigate. Or the radio still workable, to bring a rescue party from Honolulu. There could be no illusion now. Here they were and here, indefinitely, they were likely to stay.
Recognizing this, she faced another fact – about herself. She had not, previously, accepted an end with John. Her anticipations had always lain beyond the three or four weeks of the cruise, beyond the new job that Sweeney had arranged. One part of her mind, and the part that counted, had been quiescent, waiting for the telephone call which would surely come – in a day or a week, in a mo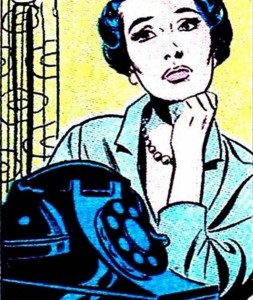 nth perhaps – waiting to refuse the first plea, but not sharply, waiting for the next and the next, and finally for the one to which she would surrender. Waiting, therefore, for the moment of walking into a familiar bar and seeing him, hearing his voice, laughing probably … Waiting for the sweet weakness in her limbs, the subduing of the ache of loss.
Nor was this the whole of the calculation. The new job, the cruise – these had been weapons against his indifference, instruments to bring him to heel. Her acts of independence would make him dependent again; he would think of her, cosseted in luxury and pleasure, and want her back, his fancy teased by the thought of tropic nights on deck, the faces of other men near her own.