If she had not been laughing he would not have known her
Bates pushed his way as unobtrusively as possible through the crush, and finally made his way to her side. The laughter died from her face, to be replaced by a smile that was friendly, and yet timid.
He said: 'Hello, Di. I never expected to see you here.'
'I haven't been here long. I saw you this afternoon, at the prize-giving. It's years, isn't it, Frank? You're looking well.'
'You saw me this afternoon? Why didn't you come and speak to me?'
She looked doubtful. 'There didn't really seem to be a chance. You were very busy, and you were with Mr. Cartwright. I didn't think you would want to be bothered.'
'Bothered! What an idea to have.'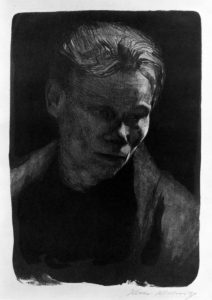 She looked so much older than her real age; her features had been drawn in fatigue and pain. He could understand that she might have been in the crowd at the prize-giving without his recognizing her; perhaps if she had not been laughing he would not have known her now. She wore a cheap print dress, and worn-down shoes. Standing beside her he saw that there was grey in the ash blonde of her hair.
'You've done very well, haven't you, Frank? We've been very pleased to hear of it. It was mentioned in the A. C. magazine that you had been made a director.'
'That reminds me,' he said. 'What are you doing here – on A. C. territory?'
'Ronnie works here – my husband.'
'I didn't even know you were married.'
Although he had known, of course, from the moment of seeing her prematurely worn face. It had been as obvious that she was married as that she was poor.