The pilgrim that came after
Leslie said suddenly: 'How's the Yank settling down?'
Lulu looked from one to the other of us in inquiry.
'Britton,' I explained. 'You knew he was coming? He arrived this morning.'
She said: 'Oh, I've missed him! What's he like?'
Leslie said: 'About five feet nine. Eleven stone. Square rimless glasses. Shaggy beard and a hair-line straight across his forehead. And a neat spiv suit.'
'Not any longer,' I said. 'He's got a new one. Rough tweed.'
Lulu said: 'If I'd known … I'd have kept the boys here to meet him.'
'Why?' I asked her.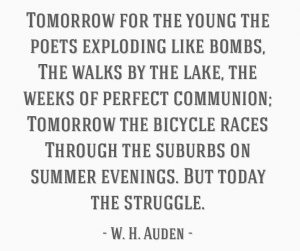 She looked at me in some astonishment.
'Well, naturally they would like to see him. He might do something for the Worker again; I'm told he did a lot of good work in the 'thirties.'
'Before your time?' I suggested.
Lulu nodded. Her expression was sad; both remorseful and regretful. She had gone late into politics and the iron embrace of the Party – in 1939, only a few months before the war had broken out. Marxism for her had been the following of a hard and tortuous path. She had missed the glad dawn of the 'thirties in that futile, thoughtless round of dancing and parties and pleasure-making from which conversion had since saved her. Missing that dawn she had missed much; false it may have been but it had glowed; and she could pictorialize and try to recapture the glow in the bound copies of the Left Review and the New Statesman; in the proletarian novels, with spines faded by climates unforeseen, and the wide margins and twelve point typefaces of that heyday of print and paper; in the simpler spontaneities of Auden and Spender and – I realized – of Britton. She was the pilgrim that came after, remembering the days she had never known, the days when the earth shook beneath the tread of the prophets. She said now, with melancholy devotion:
'He was in Spain, you know. With the International Brigade.'