The rejected suitor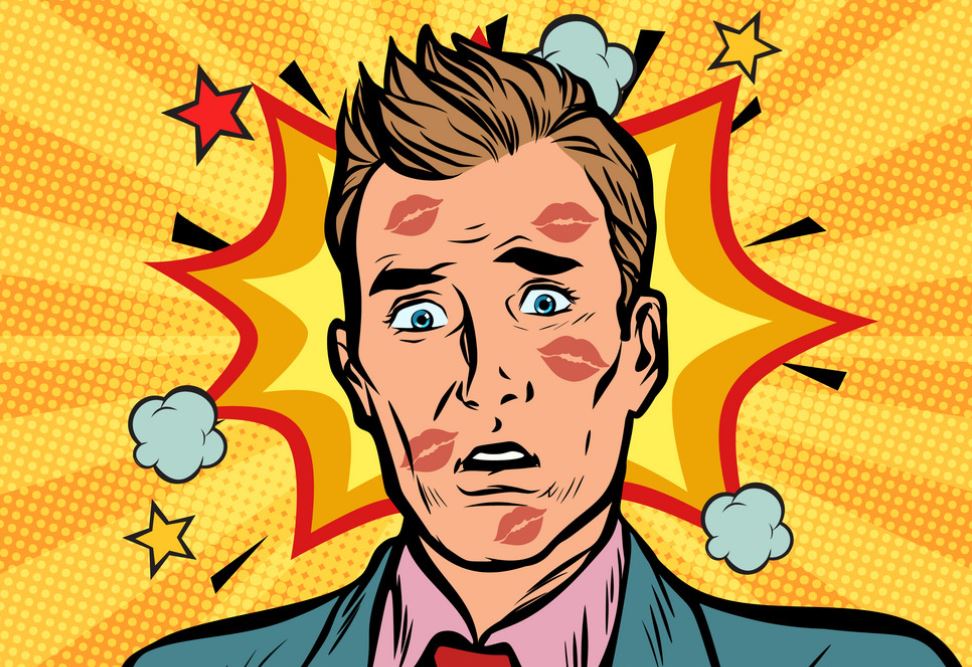 'I shall ask you again.' Serious, as she was now, she looked very young; the sophistication was no longer there to mislead, and she was only eighteen. 'You must be prepared for that.'
Her smile flashed. 'As long as you do it with some versatility. David, I love you to propose to me. I'm sorry, too. I know things are more urgent for you than me.'
'Now,' I said, 'falling back to my original line, surely a kiss is the least a rejected suitor can expect?'
'The least, and the most.'
She kissed with passion, her body pressing close, her nails hard on my arms. We heard the door of the flat opening. She spoke into my ear:
'Jinny. Walk casually through to the bathroom and remove the lipstick.'
She released herself, dropped back to the seat, and resumed her sewing. There was a practised air about it all. I glanced back from the door; her head was demurely bent over her work.