The world grows worse
They set out next morning, with a tide and a fresh south-easterly. Mr Fernie's boat was larger and better kept than Tostevin's, a two-masted ketch newly painted green, with a crew of two men and a boy. They sailed between reefs of rocks and left the smaller isle of Jethou on the port side. On the starboard Mr Fernie pointed out a tinier island still, a mere rib of granite but topped by a round stone tower. Built, he told her, to command the Russell straits and the approach to Guernsey in the days of conflict with the French, but now abandoned.
'As one would hope all artefacts of war some day will be.' He shook his head. 'But the world grows worse, not better.'
They passed the guardian Castle Cornet and came into Guernsey's small harbour. To the south-east, beating up from Jersey, Sarnia saw the mail packet on which, in less than an hour, she was to embark. The tide was high and the ketch was easily able to make harbour and head, with a single sail, towards the south-west corner. Several vessels were tied up alongside the quay, but the granite slipway there was empty except for a few figures at the top. The usual loiterers, she thought, who stood watching the traffic of the harbour.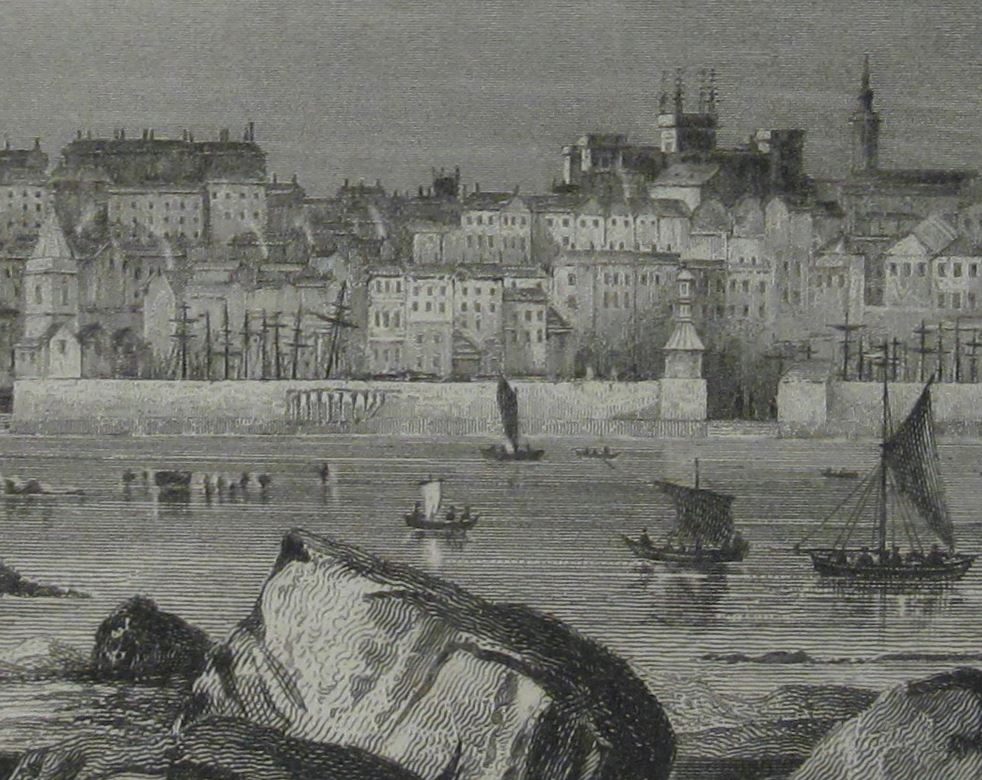 The ketch drifted in, and one of the crew leaned out with a boathook to hook a ring. The figures on the slipway were nearer now, and clearer. She could see they were not common idlers: two, by their dress, were gentlemen, two others policemen.
The suspicion was immediate, yet unbelievable. No boat had travelled between the islands since her shipwreck: how could they have known? Then as a gull slipped squawking through the air above them, she knew – Mr Fernie's pigeons. They had carried word of her survival, and brought back accusations against her; accusations which Mr Fernie had believed. At that instant she recognized who the gentlemen were: Edmund and Dr Falla.
She said to Mr Fernie in a low voice: 'You have betrayed me.'
He looked at her with compassion. 'Child, I am sorry for you. The clouding of a mind is the worst misfortune to afflict our human condition. But I have no means on Herm to care for you, or even protect you from yourself. You need the ministrations of a physician, the wardship of your friends and relations.'
'I am not mad!'
He put a comforting hand on her shoulder. 'You will soon be well. I am confident of it. And I shall ask your cousins to bring you to visit me in Herm then. I greatly look forward to that.'