They can practise their running
'Hasn't there been any attempt to organize things?'
'Organize?' Lawrence asked.
'On a long-term basis.'
'We found a goose,' Lawrence said. 'A live and kicking goose. We clipped her wings and penned her. Who knows – we might have found a gander. Or traded something with someone who had one.' He shrugged. 'The yobbos got her. They had roast goose that night – a few mouthfuls each, I suppose.'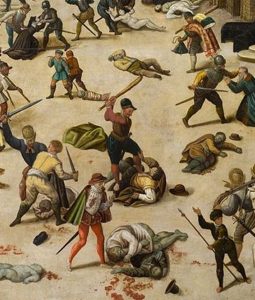 'But can't they see how stupid that is?' Matthew said.
April said, as though driven into speech by impatience: 'What was your idea of what's happened? Who do you think survived? Just the teachers and bank clerks and local government officers, with some nice honest policemen, and perhaps the chief constable of the county as president? That's the way it ought to have been. But things weren't done as neatly as that. What did you expect, for God's sake? The orderly people, the people who could plan more than a few days ahead, have always been in a minority.'
'Can't a minority do something?'
'Yes,' she said, 'they can practise their running.'