What are ethics?
'This is for profit, Tenn. You are in publishing to make a profit, aren't you? And I know very well that for the last six months you've gone steadily deeper into the red. Well, I'm putting something easy in front of you. Of course you can't get good stuff done in Eire; all the big boys are tied up, chiefly on pre-war contracts. But you don't want good printing for shilling shockers. I can put you on to a couple of little fellows who will do the job. And if you can get some nice flashy covers I'll promise you advance orders of fifty thousand on half a dozen titles. At least fifty thousand on the dummies alone.'
I looked at him directly. 'Why?'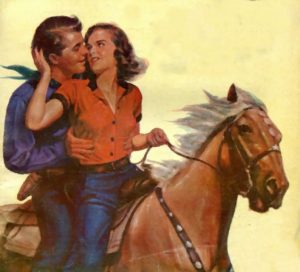 He shrugged. 'I could do it myself, if that's what you mean, but for one thing I haven't got the right contacts for authors and illustrations and for another – more important – it would tie me down too much. Don't forget my status. I'm a middleman's middleman. Besides' – he smiled more fully – 'I think we might work usefully together later on.'
This was a way out, a door opening to a surprising release from the financial complications that had increasingly bogged me down during recent months. If Piers were right then everything was easy, almost too easy. I said: 'Are you sure parcels aren't checked? It seems an incredible oversight. Surely the Board of Trade …'
Piers's expression was one of surprise.
'But there always are oversights! It's part of the set-up. Their right hands never know what their left hands have issued in regulations.' He paused. 'That's why I despise them so much.'
I said: 'Well … thanks, anyway.'
I felt relieved, but my relief was not an altogether easy one. I searched for flaws. In the mechanics of the scheme? Of course, I couldn't know that yet but when Piers got to the stage of making positive suggestions they were generally sound enough. In the conception itself? A cheapening? I saw Piers looking at me, his smile more secret. He said: 'Not worried about ethics again, Tenn?'
'Ethics?' I said. 'What are ethics?'
'They're not anything,' Piers said softly. 'Not any damn thing.'