What would I do without you?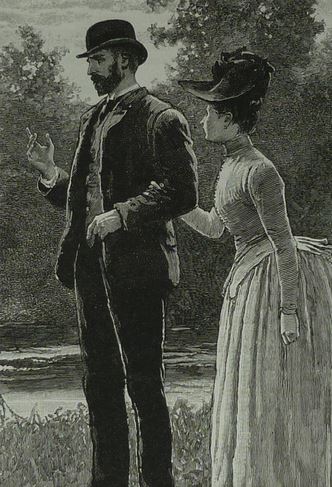 'How conventional death makes us,' she said. 'Not like birth. I remember when the twins were born, Oliver picked each of them up in turn and tossed them so high that the midwife swore Paddy came down with a patch of ceiling white on his behind. I thought he'd gone mad; it turned out that since he'd known it was going to be twins he'd developed an obsession that they were going to be Siamese. He was relieved almost to the point of insanity that they should be separate. There are so many things one can do about birth.'
'What convention are you observing at the moment?' Frank asked.
She laughed harshly, and broke off into her smoker's cough. 'It's the one I was just going to observe. The dependent female to the sustaining male: "I don't know what I would do without you." Quite honestly, I don't. I've never particularly thought of myself as being the dependent female type, but then I've never realized how much I depended on Oliver. If you weren't here I should probably be sitting back and thinking to myself: "The funeral arrangements – oh yes, Oliver will see to them." '