A childish demonstration
Howard turned, half sitting on the piano keys.
'I like to hear about impromptu arrangements,' he said, 'especially when I'm left out of them. Tell me all about it.'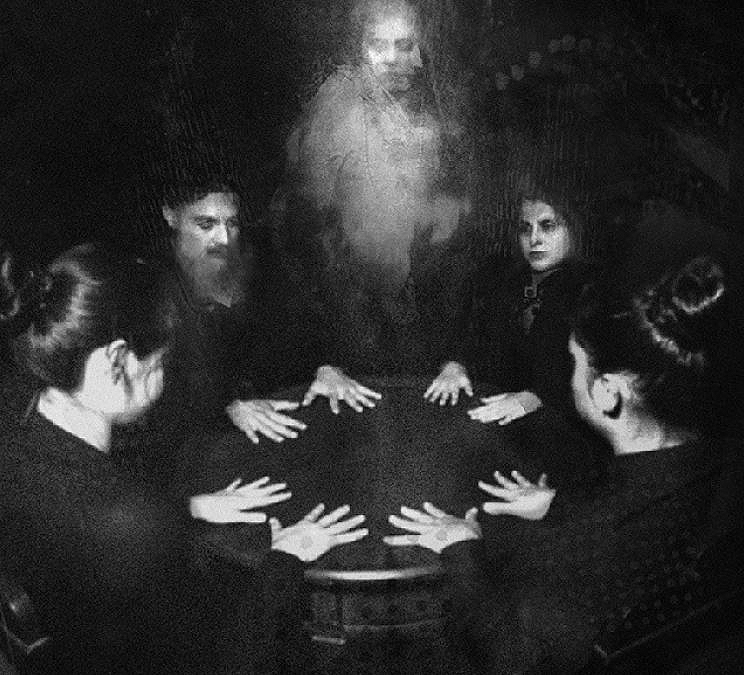 I heard the door open and glanced sideways over my right shoulder. Piers came in and stood just inside the door, watching us. I called to him.
'Piers. Howard wants to know all about the séance we had on Monday. You tell him.'
'Tell him what?' Piers said. His voice was brittle and rather cold. 'It was a bit of a flop, wasn't it? It never really got going.'
I looked at Howard. Now that Piers had come in he looked at once more angry and more diffident. I thought the diffidence would win, but it didn't. He spoke to Piers with a barely controlled viciousness.
'You could tell me two things. Why you think it's a good idea to start having extra séances leaving me and Livia out, and why you were so careful not to say anything about it afterwards.'
Piers came over and took my other arm-chair, sitting back in it and throwing his small legs out before him. He said calmly: 'Two questions – two answers. One. We had a séance on Monday because Lulu has been pestering to sit in with us again for the last three weeks. I don't want her in on Wednesday nights because I think the present four is the best combination. She asked again at dinner on Monday so we went up and had an hour straight away. You and Olivia were both out. Two. I can't answer for Lulu herself or Tenn. I didn't say anything about it because I rather expected this kind of childish demonstration.'