A lack of signals
They walked about a mile along the beach and sat down facing the sea. She was puzzled over Sweeney, and talked about him at some length. Candie, when she forced him to comment, said:
'He's never really given a damn about anything, has he? Not in the time I've known him. He organized the cruise and skippered the boat because he had the whim to do that. Now he's lost interest.'
She shook her head. 'It doesn't make sense.'
'Nothing about Sweeney ever does make sense.'
'He has that look,' she said, 'of – not quite satisfaction. Completion? Something like that.'
Candie said comfortably: 'He's an oddball. There are plenty of them around, but not so many with the money and power Sweeney's had. He knows everyone who counts. He can have anything he wants. So he's bored.'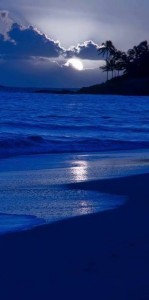 'No.' She stared out at the different silvers of sea and moon and breaking surf. 'I don't think he's bored.'
Candie looked at her profile; she had the kind of face, pleasant rather than pretty, which grew more attractive as one came to know it. Not very experienced, he would say. Quite possibly not experienced at all. It was unlikely, in the case of a girl in the latter half of her twenties who had been leading a bachelor life in London, but one of the delights of the female sex was its variety and capacity to furnish surprises. Could that be the explanation of the lack of signals? Could it be that she quite genuinely did not know how to give them? Under normal circumstances the thought of such depressing innocence would have been enough to put him off, but these circumstances were not normal. On such a night, in such a place … he felt his own mild blood tingle, and decided that, even without signals, there was a ripeness to the moment. It was a time and place for transformations.
He took her arms and drew her round to kiss him. She did not resist, but did not respond either. She waited till he released her and said, in a quiet voice:
'Thank you, Roger. I do like you.'