Abandoning hope
Elizabeth came in with the Deepings. She was at her best in situations such as this: quiet, sympathetic, serene. She put her arm, unobtrusively but firmly, round Ruth Deeping's shoulders as she led her across the room.
No one spoke for the first few seconds. The silence was broken only by the crackle of the open fire, the ticking of the huge elaborate cuckoo clock on the wall. Ruth Deeping had dropped beside her son, and raised his head to cradle it in her arms. When she looked up and spoke, her voice was reasonable, restrained.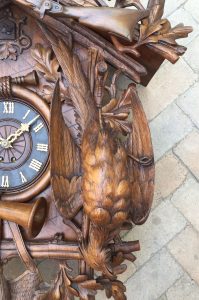 'He's not dead,' she said. 'Only unconscious.'
'I'm sorry.'
'But he's warm!'
A piece of wood hissed in the fire, as though to mark the pointlessness of any reply.