Do you want to work in a mill?
He said: 'That's rather nice. What is it?'
I managed the development as well as I could, but that was not very well.
'Brahms,' I said. 'Wasn't there scope for living in New York?'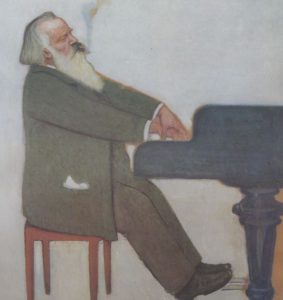 He began eagerly: 'No …' and then stopped. He turned away in a confusion clearly genuine although I could not, at first, imagine whence it derived. Had it not been for the memory of Rodney – and Tim, too – fresh in my mind, I should not have guessed. But Britton was obviously ashamed of something. There had been scope for living in New York, scope, anyway, for escaping death. But again, why come back?
'I'm curious,' I said. 'Do you want to work in a mill?'
There was a small book-case in the angle of wall beside the divan bed I had surrendered to him. I saw him lift Marcus Aurelius, Barbellion, Pepys and Swift, glance at them uninterestedly and move them down to the lower shelf to make room for his own small library. Without looking up, he said: 'It's hard to explain … Go on playing, won't you? I like that.'
'Do you?' I said. 'My brother did. He could play very well. He was killed in the first war. My other brother was killed in the second.'
I began to play Brahms again, watching only my fingers, plump against the narrow, shining keys.