He tried, without success, to remember her name
He paused to look around the room, observing the known anonymity, the familiar strangeness. Here, too, there was a kind of recognition, but recognition without anxiety – the awareness of a new start in well-trodden territory.
By the bed there was a radio-diffusion unit in shiny black plastic. Ten channels were numbered. Hibson switched it on and began flicking from one to another. He settled finally for a heavy-voiced woman, crooning German jazz, to the accompaniment of an orchestra that sounded all double-bass and 'cello.
His left hand had been resting on top of the cabinet while his right was on the controls and, as he removed it, he saw the wet impress of his fingers. A breeze moved the curtains and brought in a gust of warm air and the fumes of petrol. He took his clothes off, adjusting his suit carefully on a hanger and hooking it to the top of the open wardrobe door. Pulling off his shirt, he caught a glimpse of his body in the full-length mirror, and moved across to examine himself more closely. The sight of his body always surprised him. It was lean and sinewy, with a pelt of dark hair on the chest. There had been a girl once, he remembered, who had said that it frightened her. He tried, without success, to remember her name. He could only remember the flat in Wimbledon, her face under tousled blonde hair, and how pleasant it had been to hear her say it.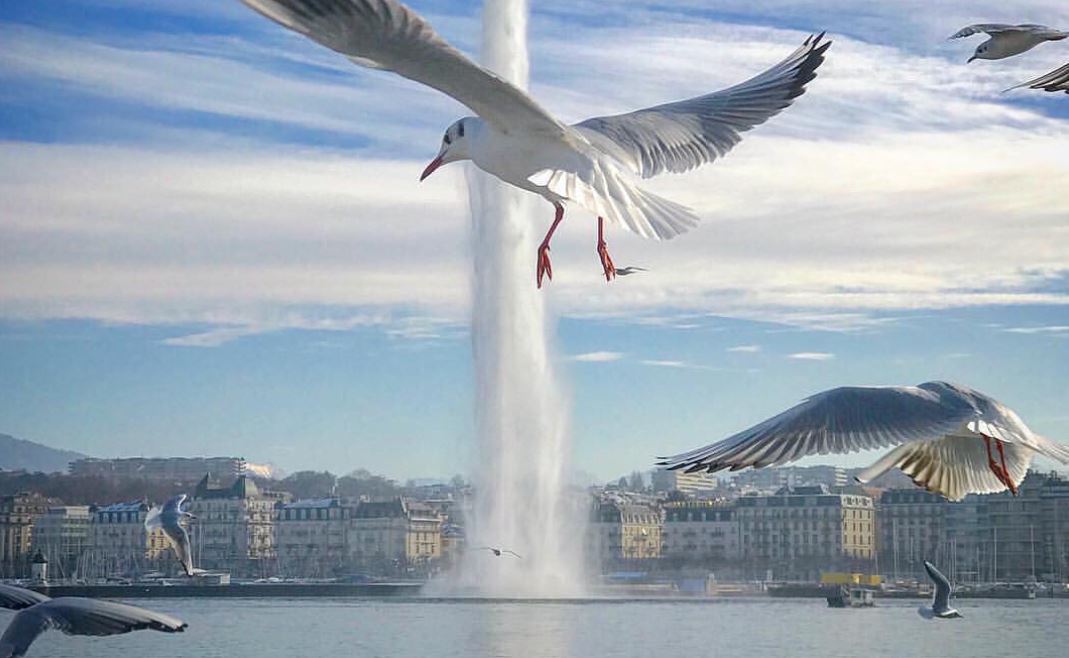 On his way to the bathroom he looked out of the window again, but eastwards this time. There were the lake and the urgent rise and scattered fall of the Jet d'Eau. He could see the tiny figures of tourists walking along the jetty and starting to scamper as they reached the rain of spray.