It is all there, in my hand
Mulready came over, swaying ponderously like a tight-rope-walking elephant. He threw forward a large white hand, like a tentacle, as Stephen began to rise.
'Don't disturb yourself, Mr Hallam,' he protested. 'I just hoped I might sit down with you a moment until the lady comes back.'
Stephen said: 'Will you have a drink?'
Mulready's great hand dismissed the suggestion as trivial. He sat down carefully in the chair opposite Stephen and gazed at him from wide, deep-set eyes.
'Do you read my little paper, Mr Hallam?' he asked, abruptly.
Stephen sipped the sherry, feeling its reassuring tingle in his throat. This was the real fabric of life – the small, enigmatic questions in the not-quite-obscure restaurants, the heavy innuendoes, the cautious slanders.
'I have done, at times,' he replied slowly.
'Read it, read it!' Mulready urged. 'It won't do you any harm. You aren't afraid of being convinced, are you?'
Stephen looked up at him.
'I've never been afraid of that,' he said.
Mulready splayed his large hand across the tablecloth.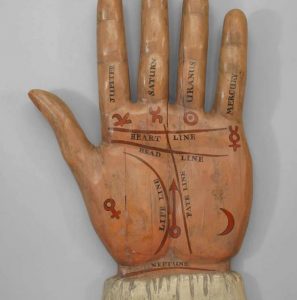 'Do you know anything of palmistry, Mr Hallam?' he went on. 'If you do you will know – and in case you don't I will tell you – that the lines of this hand reveal a man who could never betray a confidence or a contract.'
The hand rose, like a traffic policeman's.
'Wait!' Mulready commanded. 'I am not boasting. I have little of which to boast. I am one of the young hopes that could not succeed. It is all there, in my hand.'
He extended both hands, palms uppermost, across the table.
'There,' he said. 'The tendency in my left; the achievement – the lack of it – in my right. Observe the line of talent in my left hand. See how it breaks and scatters. It was deep in my right in the past, but it's gone now.'
The wide eyes flickered, grotesquely self-pitying.
'I don't begin to understand it, Mr Hallam,' he said. 'It was there in my left hand all along. I was bound to fail. None of my efforts could prevent it. There are few things more terrible than to fail in the struggle with words when one has once had the mastery of them.'