Too sensitive for the trenches?
Elise said: 'I only think Lance ought to do as his ideals tell him.'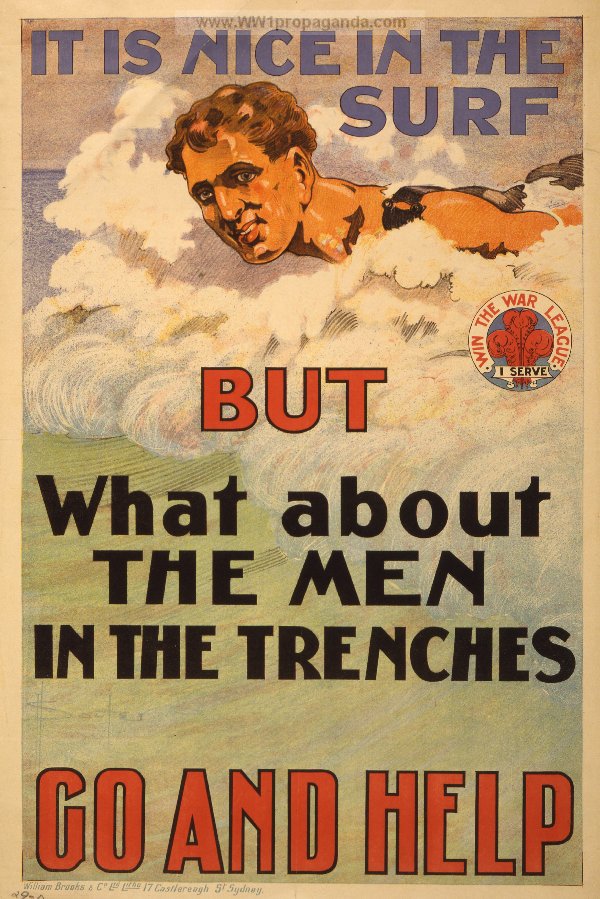 Mrs Hallam said: 'And what do they tell him?'
Elise said: 'I don't know. But they couldn't approve of killing.'
She felt that it was a weak answer. Mrs Hallam didn't reply directly. She poured more coffee into their cups. As she was pouring, she said:
'I met a young man after the last war who had been in prison for his pacifist views. Believe me, Lance, any discomforts you have to endure in the Army will be less severe than prison life would be. And although I know you do not count it, the danger of being killed is just as great, here as a civilian in London, as it would be if you were in uniform.'
Lance got up and walked round the room restlessly.
'No, I don't count it,' he said. 'But at least I don't have to do any harm to others sitting here, even if I am just as likely to be killed. The whole thing's so damned ridiculous. Can't you see, the whole point is what you do, not what's done to you. That doesn't matter. Putting me in uniform and making me obey silly orders wouldn't do me any harm. But if under those orders I had to go forward and murder someone …'
He shook his head. 'Oh, I don't know!'
Mrs Hallam said: 'They tell me that for every man in the fighting part there are over twenty who merely supply things. I'm sure they would realise that you are too sensitive for sitting in trenches.'
Lance looked at her sharply. She caught his arm, smiling.
'But sit down, darling. You must do as you think best, of course. I should hate to think of you doing anything against your will.'