The night wailing
'How do you do, Elise.'
Elise said: 'Pleased to meet you, Mrs Hallam.'
The room swam round and she felt her throat suddenly tighten. Of all times and places, for Elsie to appear now! The horror of it fogged and sickened her. She wanted to scream: 'I do know what to say properly; really I do. I'm Elise. I'm not ignorant and common.' But through her horror and confusion she heard the quiet voice continuing, as though nothing had happened.
'I've asked a lot of questions about you, but Lance is so vague about things. I hope you don't mind. Mother's curiosity, you know. It's very nice to find you so charming. Will you have some coffee?'
Elise said, weakly: 'Thank you.'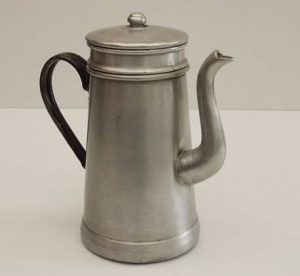 Lance guided her to a chair in front of the fire.
'I'll have some too, Mummy, if it's strong enough,' he said.
Mrs Hallam, who had left the room, came back carrying a tall metal coffee-pot.
She said: 'It's been percolating for hours.'
She smiled at Elise. 'This is a horribly battered old jug – we've had it for years. You take sugar, of course. Lance, bring Elise some biscuits.'
They sat drinking coffee. There was a clock ticking rhythmically in the room. Elise looked up and saw it on the mantelpiece; a grotesque, elaborate affair painted with blue, quartered moons and displaying brass gears.
'Horrible, isn't it?' Lance said. 'Oh, listen!'
Above the ticking they heard the night wailing outside. Sound rose and fell like a sea washing in over the city. Right on its heels, as it shuddered into silence, they heard the padded shunting of guns in the distance. They rumbled for a few minutes before quietness flooded back over them.