Man overboard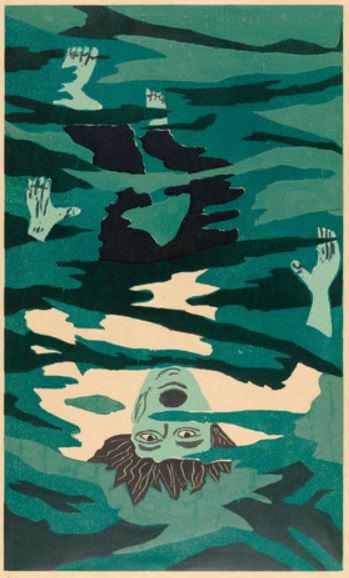 'It is a short swim back to shore. Perhaps your Governor will give you a drink of his whisky when you get there.'
One of the men, a small swarthy man, said:
'You don't need to throw us. We'll jump.'
Abonitu said indifferently: 'Jump, then.'
The swarthy man pulled boots and outer clothes off, climbed up the bulwark, balanced for a moment, and jumped. They saw his head break water and saw him strike out towards the shore. One by one, the others followed suit. The third man hesitated longer than the previous two, and one of the Africans reached up with his automatic and prodded him into leaping. Their heads bobbed away on the tide; one of them, treading water, turned to hurl some indistinguishable curses. There was only the unconscious man left, slumped against the bulkhead, breathing noisily.
Abonitu prodded him with his foot.
'He will need help.'
Andrew said: 'Are you throwing him over like that?'
'Why not? He will have a longer swim if we leave him.' He grinned, his teeth white in the moonlight. 'Perhaps the water is cool enough to bring him round.'
He was lifted and manhandled over the side. His body slid into the water. Andrew watched, but he did not see him come up.