Now you know you have my blessing
'I'd like to come in on the Wednesday séances. Howard would probably be willing to change. There wouldn't be any objection to that, would there?'
I said: 'So it's getting serious?'
He asked: 'What is?' He looked so genuinely, innocently uncomprehending that I almost thought I might have somehow jumped to a wrong conclusion. Unravelling more warily, I said:
'You want to join the circle of Piers, myself and – Olivia. That's right?'
He flushed a little. He said frankly:
'We've been seeing quite a bit of each other – you probably know. It just seems silly to be sitting in on different evenings. It isn't as though it matters to anyone else.'
'No,' I said. 'Windowless monads, entirely surrounded by water.'
He laughed, with his familiar, past-youthful boyishness.
'I'm with Donne, not Leibniz. But you don't need to apply the general to the particular all the time. I'm sure the others wouldn't mind.'
'Then you only need to ask Howard to swop with you.'
He said with less ease: 'I will. But I'll mention it to Piers first.'
'Yes,' I said. 'Now you know you have my blessing.'
He said quickly: 'Of course you have as much say as anyone. I'm glad you think it's a good idea.'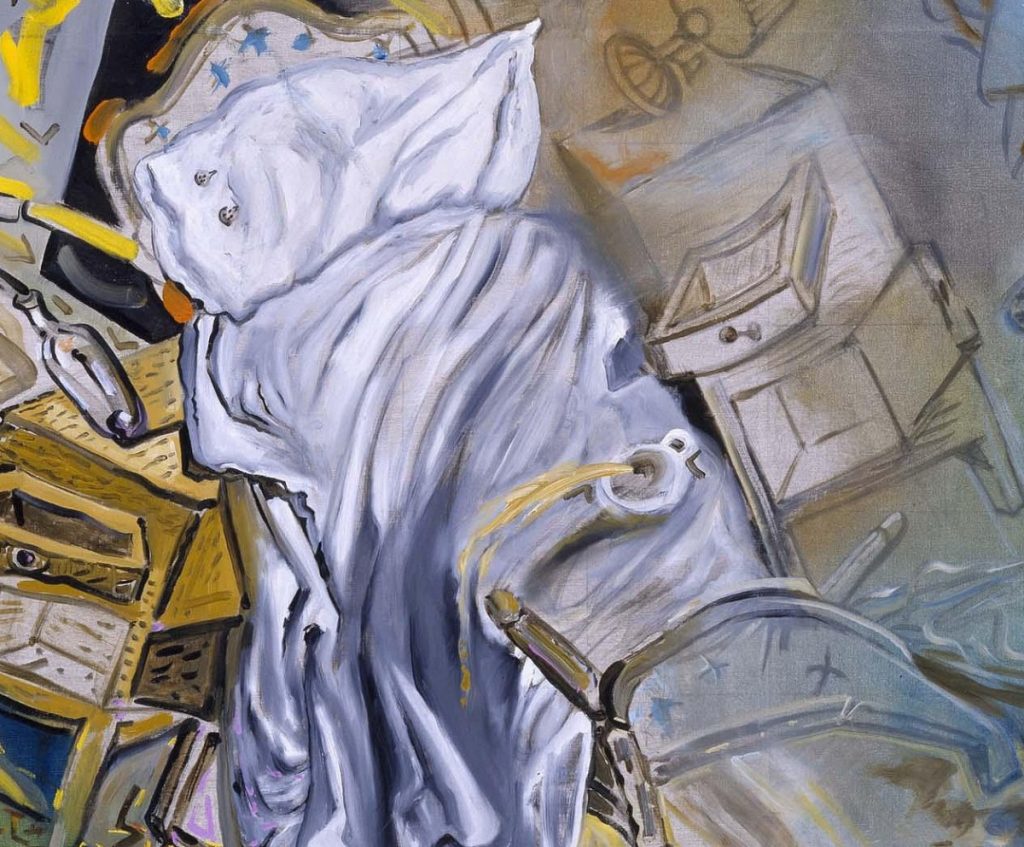 He looked as though he were ready to move. I shifted slightly in bed myself and felt a renewed pain stab across my kidneys. I wanted to get up but this irrelevant physical malice tilted a fragile balance towards a further delay. I handed Britton my coffee cup to put down on the chest-of-drawers.
'I think it's a good idea,' I said, 'but how do you think Olivia will take to Presley?'
He got up from the end of the bed and walked with his slouching step across the room. I thought he might be going out but he turned at the edge of the carpet and came back towards me. He stopped beside the bed again, looking down at me from the puzzled, uncertain height of his personal isolation.
He said: 'Is that a necessary question?'
'No,' I said. 'Never mind.'