The eldest cousin
'Here is Michael at last. Jane, permit me to introduce you to the eldest of your cousins.'
I stared as he bowed in greeting. It was true Sir Donald had said nothing of his appearance, but the glowing way in which he had spoken of him had fixed in my mind an image compounded of manly attributes and virtues. Meeting hand­some John, and Edgar, who was a fraction taller and much more burly, I had envisaged the unknown Michael as combining their superior features, and surpassing them­ – someone bigger than Edgar, better looking than John, a flashing-eyed hero, with a wolfhound, maybe, at his heel.
What I saw was a small man, scarcely taller than myself, with a thin sickly face and a slight hunch to his narrow shoulders.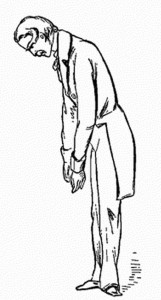 His complexion was pallid, and as he offered me his hand he was taken with a fit of coughing. Our introduction had to wait some moments while his frail body was racked by it.
Had I been in a happier mood, I should have been obliged to suppress an urge to laughter. As it was, I gave him my hand with a feeling of amazement. The voice in which he addressed me was gentle and thin, and he had an impediment to his speech. Hesitant throughout, he gagged completely over the pronouncing of my name.
And this was Carmaliot's heir!