The glory of the coming of the Lord
A pack of yobs swept along the street ahead of them, as they came within sight of Pallister Wall. Martin prayed for them, and knew Spruce was also praying. God's Will would be done. That was certain, and one must bide the time between in patience and love. And do God's work, shirking nothing, welcoming everything.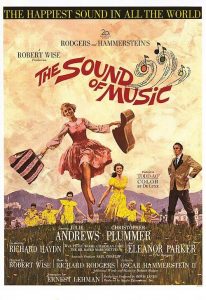 Most of the shops along the High Street were open, though they were not doing much in the way of trade. The only ones with customers seemed to be those which had changed over to Exchange Marts, and the three pawnbrokers, replacing what Martin remembered had been a jeweller's and a sweet shop: he could not recall the third. The cinemas were open, showing old films. The Odeon had a sign outside: 'Admission Prices Slashed'. The commissionaire was standing in the entrance, calling 'Seats at all prices' to the passers-by. The film showing was 'The Sound of Music', with 'My Fair Lady' offered for the week to follow. They wanted escape, he thought, into the easy romantic past, not seeing the glory surrounding them here and now.
Turn but a stone, and start a wing.
'Tis ye, and your estrangèd faces,
That miss the many-splendoured thing …
They reached the Civic Centre and the rain stopped again. He thanked God for that – not for the cessation of his own discomfort, but because people were less likely to come out in the rain, and therefore less likely to have the chance, which Spruce and he offered, through God, of learning the truth, which could make them free as it had already freed him.