The south coast of Guernsey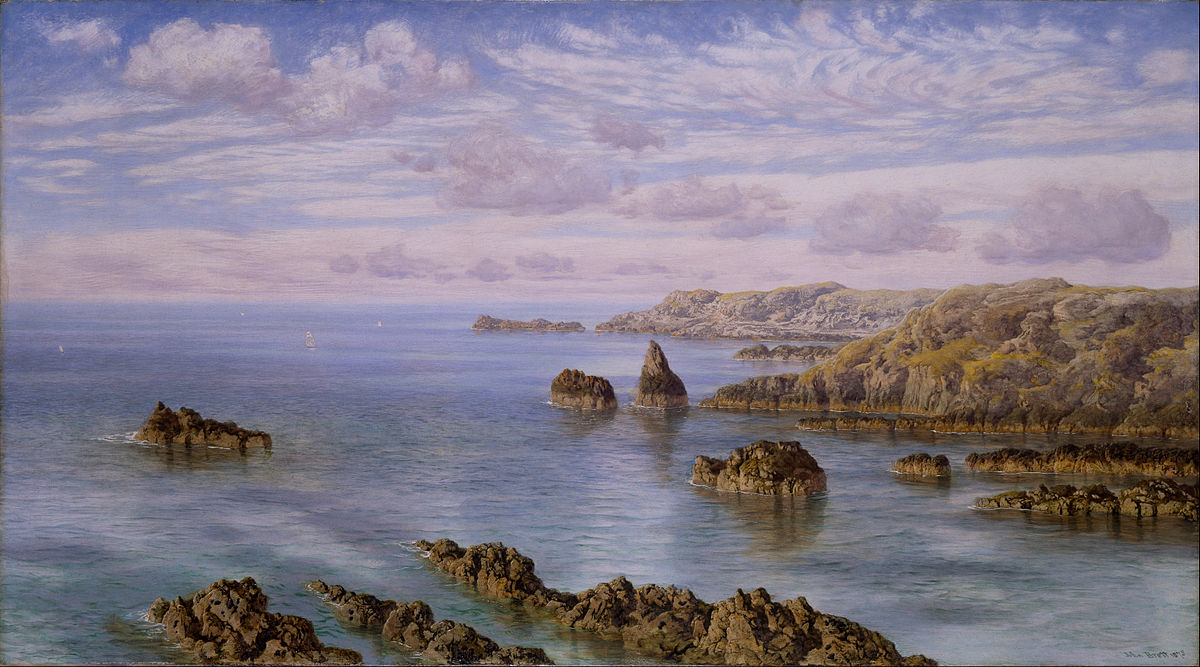 They took the road to St Martin's, a pleasant village on the high ground south of St Peter Port, but shortly before entering it the landau turned to the left. For another half mile or so they drove through fields grazed by the familiar Guernsey cattle, and so came to a spur of higher ground where the carriage halted.
'This is Jerbourg,' Mrs Jelain informed Sarnia. 'There are other pretty spots along the southern cliffs, but this is the nearest, and the journey consequently less fatiguing. We can stroll first at this level, and then go down to the pine wood of Divette. The servants are preparing our picnic there.'
Descending from the carriage, Sarnia stared about her. The island afforded many excellent views, but she could not recall seeing any as beautiful as this. From the grassy plateau on which they stood, one saw the sea on either side, very far below, aquamarine, seemingly without the faintest wrinkle of a wave. To her right, westwards, ran a line of cliffs of rugged awesome grandeur. To the left she looked across falling meadows to the flattened northern extremity of the island.