The table reared
I felt a need to intervene; not to save Britton from whatever might be in store for him – I had neither sympathy nor interest in that – but to reaffirm the principle of my own free and unmastered will.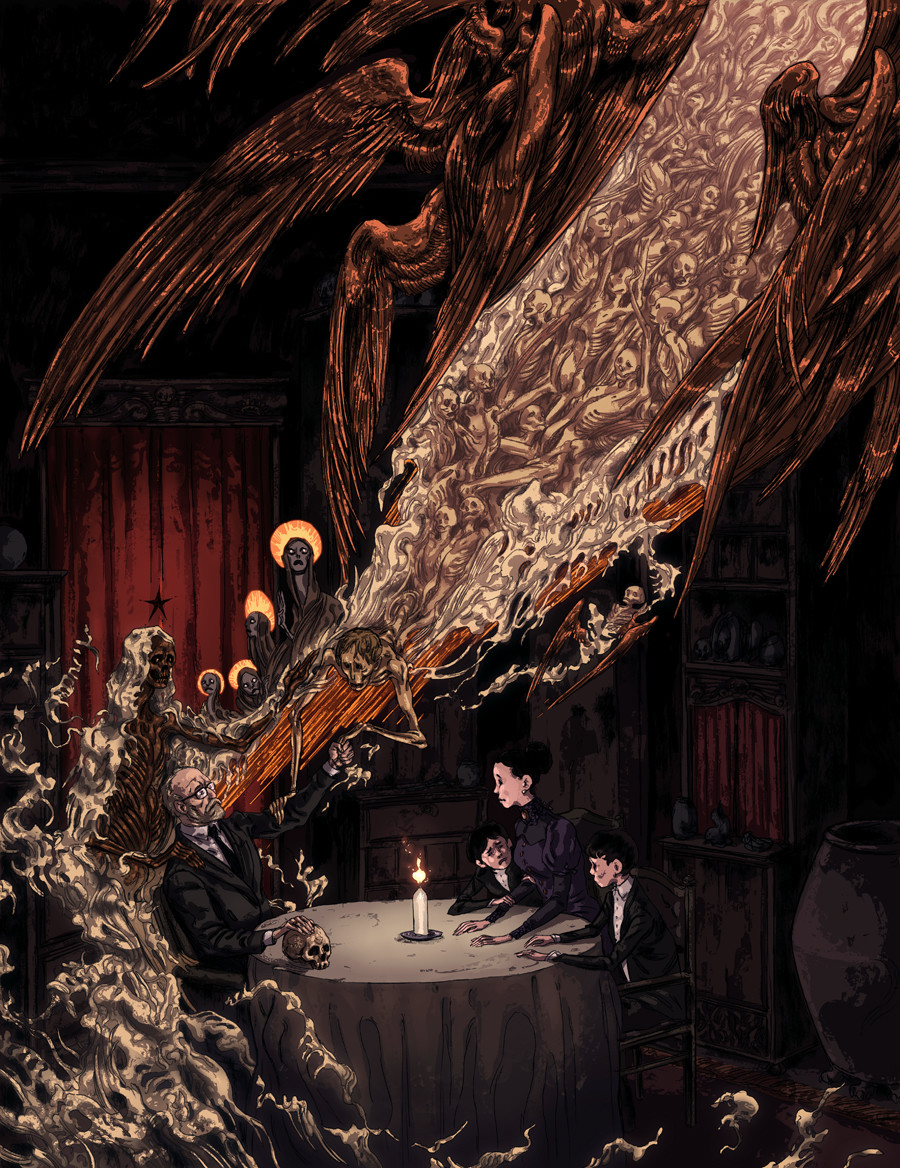 I said: 'So Ming tells us we must do things now? That's something new.'
The table reared, in a kind of fury of response. Britton recited, absorbedly.
WILL NOT GO PRESLEY WILL NOT.
Lulu said: 'There, Tenn, that's telling you.'
Piers said, quite softly: 'No, it's not. It's a correction. Not must, but will. One instructs; the other predicts.'
The music leaped to a crescendo again, catching my attention. I missed the first few words of what Britton said:
'… can break prediction. The other was more impressive. I'm going to Presley anyway. I'm going on Wednesday.'
Lulu said impatiently: 'Can't we have something more … more concrete?'
The table resumed its racketing almost before she had finished speaking. She began to pace her speech alongside its bumping rhythm. The rest of us listened, apprehending and memorizing and forming the message. We were all silent for a few moments when it had ended.
LULU RIP NINETEEN FOUR SEVEN.