The world of fragile crystal
Albrecht was lighting the acetylene lamp. In its brightness, the magic of their surroundings broadened and became more general, but was not lessened on that account. The cave here was some thirty feet across. The floor of frozen milk, flat, apart from an occasional corrugation of wave, ran without interruption between the walls. The whole shimmering palace of crystal stretched away to a point, only dimly visible, where the cave appeared to split into two separate branches. Nearer to them, on the other side, there was another exit tunnel, but smaller and less promising.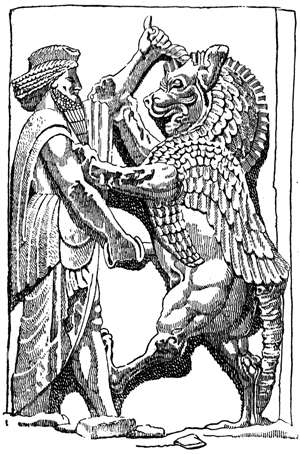 The great slope of rubble down which they had recently scrambled was a contrast pointing up the delicate beauty of the world of fragile crystal on which it impinged. Ahriman, Cynthia thought, and Ormuzd – the dark and the light. The recollection was a vagrant one; only the extremity of her tiredness, she felt, enabled her to remember the names. But she remembered the long-forgotten conversation and the picture she had had of darkness, palpable and massive, bearing down on and crushing the bright pinnacles of light. Now it was made real.