I'll bury her properly
Mrs du Cros, leading against a small slam in Hearts, turned at the sound of a fall. She saw Mr Garland looking up, frightened and bewildered, and beside him the slumped figure of Mrs Hallam. Waddling across she directed expertly; administering smelling salts, propping up cushions, chafing hands. She thought: poor Mrs Hallam. Afraid it's something serious. A mercy her rent is paid in advance.
She said: 'There now. I'll help you upstairs. You'll feel better in bed.'
Mrs Hallam was too light to weigh heavily on her as she helped her upstairs to her room. She helped her to undress, and brought her a hot-water bottle.
Mrs Hallam whispered: 'Thank you.'
Mrs du Cros left quietly, switching the light off at the door. On the way downstairs she slipped into her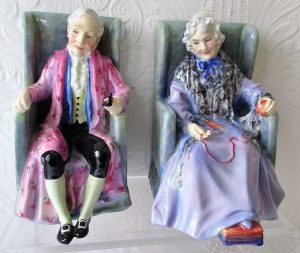 own bedroom. The bottle, the season's gift, stood on her dressing-table and, barely hesitating a moment, she lifted it to her lips and drank. The whisky soaked through her like a hot shower of pricking needles. Poor Mrs Hallam. Had she enough to cover the funeral expenses? But Mr Garland would see to that. Darby and Joan, she thought sentimentally, Darby and Joan. She glanced at the old double bed, and remembered the Major with a vivid clearness that she had not known for years. How he loved Christmas … Darby and Joan. Joan left desolate through the long years and now – how soon? – another Darby also abandoned. She drank from the bottle, feeling her body tingle with renewed sensibility. Even if he doesn't, she thought generously, I'll bury her properly …