Journey through the mist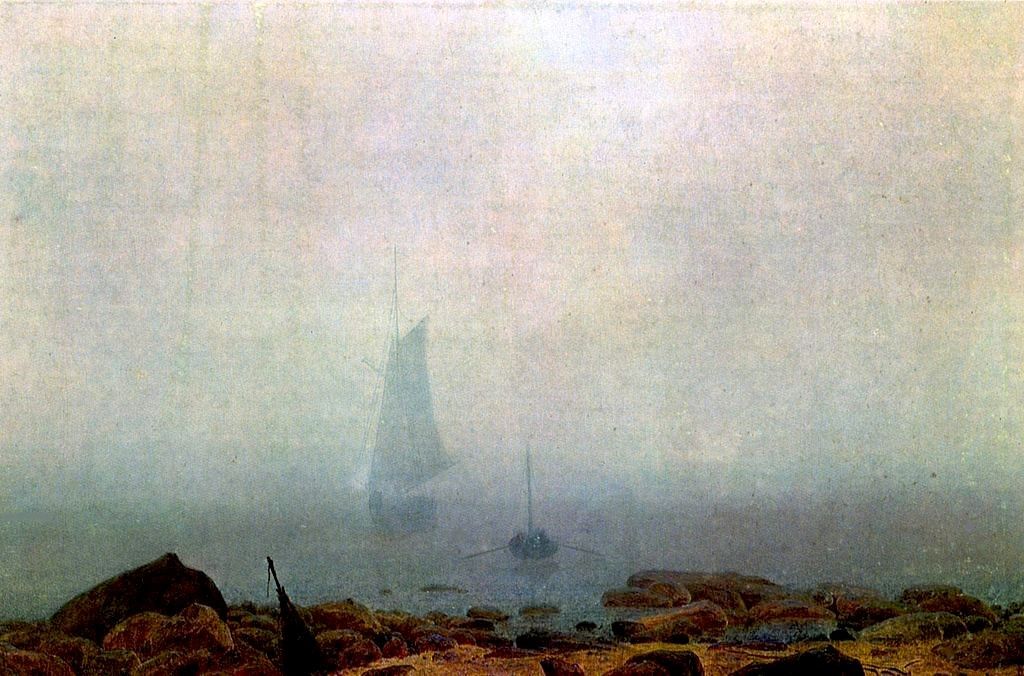 When she came down he had the horse saddled and ready at the door. Now the mist was white in its entirety, and there was sunlight on the field across which its upper boundary lay. They rode downhill and into the cloud.
It was, as he said, less dense than it appeared. This was a grey shifting world, but one could see for a dozen paces, sometimes, as the mist swirled and thinned, for much further. It was strange, and in a fashion, exciting. Their voices echoed weirdly and other sounds were distorted: the creak of a cart wheel, a dog's mournful howling, running water, the lofty shriek of a gull – all, divorced from their invisible sources, came as though for the first time to the ear, pristine and startling.
They reached the shore and rode southwards over the grey sand, firm and damp from the sea's lavation.