Shall we dance?
Cynthia asked: 'Are you sure you don't want to dance, Albrecht?'
'If you wish a partner, I should be honoured. But I have not danced for many years.'
'I'll spare your weary bones,' she said. 'It will spare my own, too.' She sat down in the window seat as the music started up again. 'I suppose those two would dance all night. There's something frighteningly indestructible about the young.'
'They have much love for each other,' Albrecht observed.
Cynthia corrected him: 'The illusion of much love, surely?'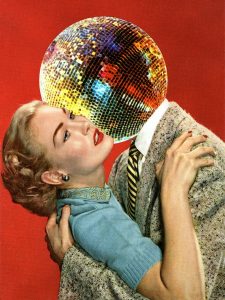 'To use language is to express oneself in shorthand. We say faith, hope, love. To say illusion of faith, illusion of hope, illusion of love, tells no more; and describes the same things. It would only be important if those things somewhere, in some manner, were real.'
'Are you quite sure they're not?'
'No. I am not quite sure that Josef Stalin is not a saint in heaven. But if he is, then I know nothing of heaven. It is the same with love.'
'Do you believe in heaven?'
Albrecht smiled. 'I believe in the illusion of heaven.'