Something to catch the attention of the viewers
The man who had accosted him was a Nigerian, in immaculate white drill; he was about twenty-five, tall, heavy-boned, his skin gleaming with health and assurance.
'Excuse me, sir,' he said. 'May I have your attention a moment or two?'
He spoke good English with a sing-song cadence. Andrew felt himself pricked by flattery; he had been addressed as 'Sir', spoken to politely.
'Of course,' he said. 'As long as you like.'
'I represent Nigerian Television. We do a programme of topical interest. It's called "Every Day". You may have seen it some time.'
'No,' Andrew said. 'I haven't seen it.'
'We're bringing the cameras into this market today. We want scenes of interest, something to catch the attention of the viewers. In this case … a European – and English? – beside a juju stall – it has flavour, you understand?'
Andrew said: 'Yes, I understand.'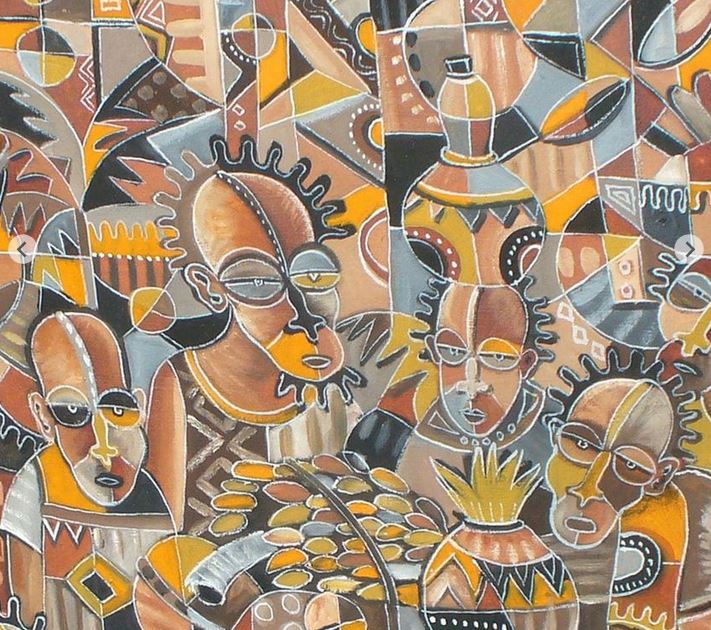 'An Englishman,' he repeated, 'and one who has – seen better days, shall we say? If you would care to co-operate, sir … merely allow yourself to be photographed – making a purchase, perhaps …'
Andrew shook his head. 'I can't afford that.'
'Well, naturally, we provide the money. And there's a small payment for appearing, a dash as it were. Usually ten shillings, but to a European … a pound, say?'
'Thank you,' Andrew said. 'I'll take it.'
'And allow us to ask you a few questions, perhaps? Nothing undignified, I assure you, sir.'
Andrew waited while the cameras were brought up. Another African came back with the first, and there was some discussion as to just what he ought to buy from the stall; there was a wide choice with carcases of birds, dried mice and bats, ballooned gizzards and bladders, animals' intestines and limbs. Finally they settled on a small greenish object.
'As most suitable for an Englishman in your circumstances, you understand, sir. It is said to bring luck.'
Their faces had a peculiarly bland look which made him suspect that there might be more to it than this – that the purchase was one which might make him, despite the earlier reassurance, seem ridiculous. But they had paid over the pound, and five shillings for the purchase, and that was enough.