You can't blame them for it
She told him about the take-over of Stephen's party, of what they had found when they got back. He listened, frowning.
'That's exactly it. Don't you see? The challenge already exists. With stupid louts, it takes the form of loutishness. You can't blame them for it – they are what a mercenary and ruthless society has made them. The urgent need is to apply that energy to creative rather than destructive ends.'
The waiter came and asked about coffee. Walter looked at her interrogatively.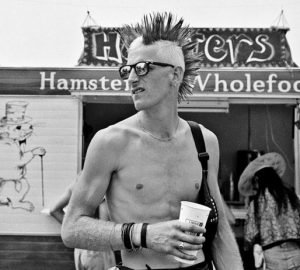 She said: 'You did say something about having coffee at the flat.'
His face relaxed in a grin of simple impish pleasure. In his forties, he was a boy himself still. He said fondly:
'One of the things I like in you is that you never get carried away by argument to the extent of forgetting the important things.' He looked at her with frank and greedy admiration. 'A real bed, and a whole night. And my first lecture not till eleven.'
'I'll have to be in at nine as usual.'
'The energy drain is less for a woman. And you're younger. But you could leave it till nine thirty, I think.'
'Thank you.'
'That would give you time to make me breakfast.'