The bloom of health
After dinner, while his three sons made up a whist table with Lady Bedivere, Sir Donald spoke to me. We sat together on the far side of the room from the card players, and were not likely to be overheard. Nonetheless, he kept his voice low.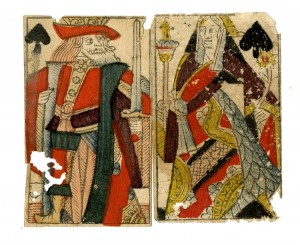 'You must keep your health, Jane.'
'I will endeavour to, sir.'
'It is of such importance to us all.'
I was surprised by his earnestness. I said:
'My health has always been good.'
He nodded gravely. 'I do not doubt it. The bloom of health was one of the things that impressed me in you when I first discovered you. But even though your constitution may be strong, it is not something which should be taken for granted, or treated lightly.'
I nodded, resigning myself to the prospect of a lecture on health matters, and prepared to let his words echo unregarded. He went on:
'It is a blessing of which those who are lucky enough to have it are rarely conscious, and even more rarely grateful.'
His look went from me to the far side of the room, and the group of four seated round the card table. There was no way of being sure which of them he was staring at, but the ex­pression, of fondness mixed with pain, told me well enough. Michael put down his cards to endure a fit of coughing, and I was sorry for him, for both of them. Sir Donald turned back to me.
'The human body is a temple, Jane. Each human body is. But some are destined to enjoy more precious offerings than others. Yours is one such.' His grey eyes under the thick silvery brows fixed on me hard. 'It will bear Carmaliot's heir.'