The final authentic touch
Britton had recovered his composure; his awkward, irritating smugness. He produced his packet of Chesterfields again and passed cigarettes to us. Olivia took hers, looking at it curiously before tapping it against the back of her hand and accepting my lighter. I lit Britton's cigarette and my own.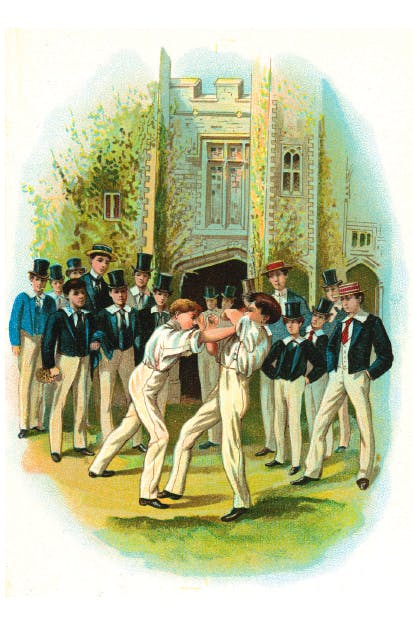 Britton said: 'I went over there to teach originally. A place called Marlby, where fashionable New Yorkers can treat their male issue to a good copy of English public school life and still have them within handy reach of home. Every stone age-treated and mossed, and a Close exactly modelled on Winchester. Even flogging, to prove it was the real thing.' He took his cigarette away and coughed. I saw that he was smiling, savouring an old joke that he now pressed on people only perfunctorily. 'I was imported as the final authentic touch. Bringing with me my own background – Presley Grammar School and the South London College.'
The implied satirical comment was out of tune with his soft, Americanized drawl. Its effect was to shock and yet blunt the edge of his attack at the same time. I have always found it difficult to treat the utterances of Americans with any seriousness. They seem, when they are not being brilliantly flippant, to be both naïvely and preposterously over-solemn. Britton, having taken on much of their manner of speech, was necessarily as trite and as unconvincing.