The gaily-coloured spheres
Mamma said: 'You know what it's like when some of them get a bit of the drink in them. Sean and Victor and Abram, now, they're none of them particular what they say – or what they do – when they're on the booze.'
Jinny grinned. 'And can't I handle the three of them at once, boozed or sober? There won't be anything out of place at my wedding, and me in my white that I've worked hard for. The lad will be all right.'
So Anna and I were there, at the bride's table, and for my especial benefit there were balloons on the ceiling. I had seen them in Blackler's store when we went shopping on a Saturday afternoon; scores, perhaps hundreds of balloons nestling against the arch of the roof. I used to crane my neck back to look up at them, and there was a palpitating and slightly sick feeling in my stomach as I contemplated the dizzy heights which were also, in a sense, depths into which the gaily-coloured spheres had fallen.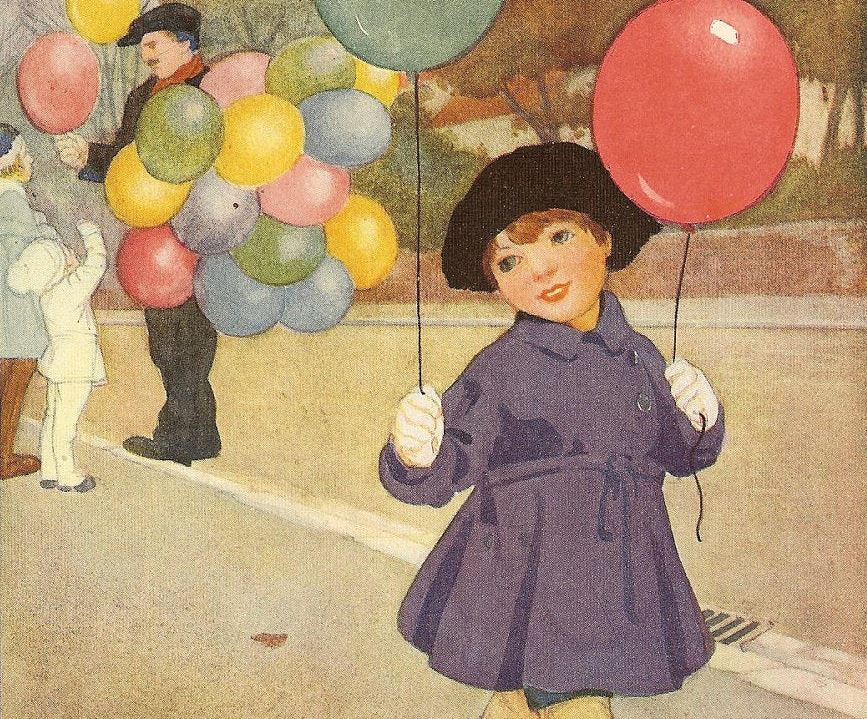 Often as I watched I would see another balloon beginning to rise from somewhere in the store, and would be conscious of the irrevocability of its ascent; there was nothing but emptiness between it and the arch where so many other balloons, already trapped, bumped feebly in odd currents of air. The sight both fascinated and horrified me, and when Jinny had asked me if there was anything special I would like at the wedding, I had thought of the balloons at once.
In one way they were a failure. The Church Hall had no great height to it, and the balloons looked very ordinary against the rafters; the unknown was brought within reach and made tame. But it was precisely this which most pleased me. The nagging thought of infinity was dismissed and the world became familiar again. I knew, even then, that no ecstasy was worth the uncertainty and loneliness. The next time we went to Blackler's I looked up calmly enough, and they were only balloons.