The music hammers us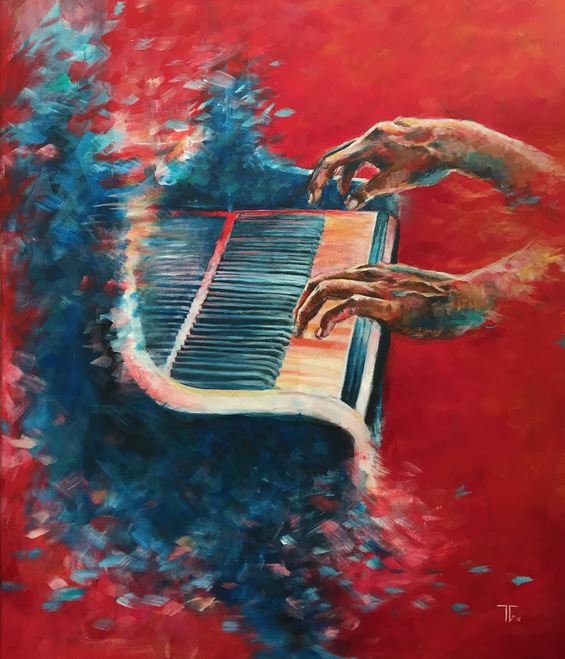 The piano stood in the alcove to the right of the fireplace. It was made of a light walnut wood, with darker-coloured fretting over the faded blue silk above the keyboard. Mamma had got it second-hand and cheap, but Solly Gruenblum had tuned it up to a point where he himself could feel happy playing it; no one who had seen Solly trying to play on a piano that was not quite right could doubt that this represented a very high point indeed.
Solly is there in my memory, bulging out over the red plush piano stool, his fat neck and his red face sweating in the heat. And beside him, in a magnificent white dress, stands Singing Jinny. 'My bold Shelmalier' she is singing, full-throated, lush, unashamedly vibrato where she feels such an excess is called for, but hitting every note dead true, with carelessness and vigour. The little room is a sound-box, in which the music hammers us and exalts us.
I see Uncle Isaak, leaning forward, staring into the fire, and it is there that memory fails, broken up, perhaps, by the knowledge of all that would happen later.