We've been taken over
The thought had more than once crossed her mind that Walter, if he had any influence at all with the gangs in Pallister, might be able to help them. At first, though, they had all been under guard; and after the trial it had seemed less important. Not sufficiently so, certainly, to justify going in to Pallister as a matter of urgency. So far, during the present conversation, she had been temporizing as a form of discretion, but that suddenly seemed pointless, too. She said:
'We've been taken over – the house, that is. By one of the gangs.' Her listener grinned at her: yob was the word one must not use – gang they rather liked. 'We're living in three rooms upstairs.'
Walter said: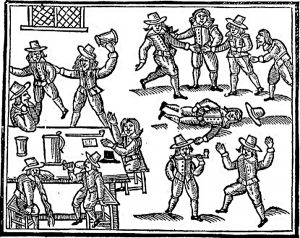 'Which gang is it? I mean, who's in charge? I might be able to do something.'
'He's called the Commander.'
'They all are.' There was a trace of petulance in his voice. 'Don't you know his name?'
'No. I think Rod does. He was one of those Rod was … involved with, last summer.'
'You mean, the take-over was deliberate – not just something casual?'
'No, not casual.'
He did not reply at once. When he did, there was a wariness in his tone. He said:
'Well, I should think you'll be all right. They haven't bothered you, have they?' That sentence was gabbled, and he rushed on before she could say anything: 'They'll probably move on in a few days. They don't generally stay too long in any one place. Look, why don't you come in, anyway? We can talk about things.'
Jane got the message. If all this had been haphazard, he might have been willing to try to help, but he was not going to get involved in anything serious. Even the invitation to come and see him had become perfunctory. It told her nothing new about Walter, but something about his position in relation to the gangs. It was just as well that she had not been depending on him.
She said:
'Yes, I'll think about that, Walter. 'Bye now.'