Why did the boy stop singing?
Billy put the tray down on the table beside Willeway's deck-chair. He said:
'Here you are, sir. Tea and muffins. Dripping with butter.'
They were: the butter had soaked golden into the honeycombed surface and still unmelted dabs offered their soft creaminess to the eye. Willeway looked at them with pleasure.
'Very nice, Billy. Leave it there.'
'And China tea. That's right, sir, isn't it?'
'Exactly. Why did the boy stop singing?'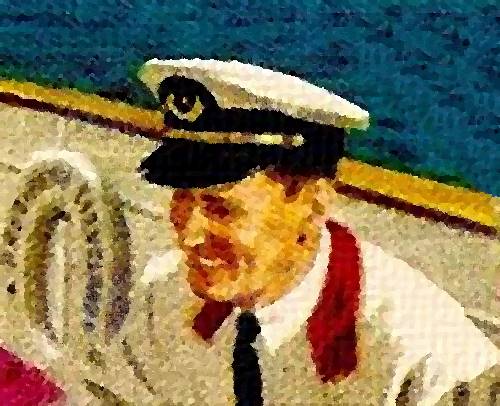 'I thought he might be disturbing you, sir.'
'No. I quite liked it.'
'I'll start him off again, in that case.' He called out to the helmsman: 'Go on singing, boy.' His voice had taken on an unpleasant edge. 'Mr Willeway's listening to you.'
The boy did not respond at once; either because the reversal of command had unnerved him or because he was trying to think of a suitable song. Billy walked quickly across the deck to him. He kicked him, sharply and viciously, with one of his white pointed shoes; the kick landed just above the ankle and the boy twisted down, rubbing the spot with his hand.
'Carry on with the singing,' Billy said.
The boy did not look round, but after a moment began to sing – the same song which had been interrupted earlier. Billy came back to the sun-deck.
'Anything else I can get you, sir?' he asked.