A son for King Miller the First
Miller had gone off somewhere along the cliffs, and in his absence their most recent recruit, De Portos, had gone to sit with the girl, Shirley. After a time, De Portos apparently persuaded her to go with him for a walk. They were heading away from the cluster of ramshackle tents which formed the camp when Miller met them on his way back. He wasted no time in talking, but swung at the shorter man. De Portos dodged the main force of the blow, and hit back. The two men grappled and punched at each other while the girl looked on, her silly podgy face showing mingled pleasure and alarm.
Miller was much the stronger and slightly the more skilful and the fight ended with De Portos on the ground, displaying no inclination to get up. Miller went over to the girl and slapped her face hard enough to make her cry out. She ran back to the tent she shared with him, weeping, and disappeared inside. Miller looked after her, and came over to sit by Matthew.
'Stupid little sow,' he said. 'Mind you, I'd have had to do it eventually to one of them. Probably have been Andy, except for his broken leg – I've seen him looking at her. But I reckon I ought to give her a proper lacing as well, to drive it home.'
'How long do you think you can keep it up?'
'Keep what up, Matty?'
'I wouldn't have thought she was the kind you could keep indefinitely in purdah.'
Miller was silent for a few moments. Matthew wondered whether the remark had offended him, whether, despite the way in which he spoke to her and of her, he was genuinely fond of the girl. But he said:
'Not indefinitely, maybe, but long enough.'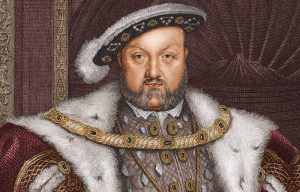 'Long enough for what?'
He looked sideways, grinning. 'To make sure she's up the spout, and to make sure it's mine.'
'And after that, you don't mind?'
'After that, I'll see. I'm a realist, Matty. After all, six men and only one girl that's ripe – four even if you count out yourself and Ashley. But there's got to be the kid first.'
'I suppose you want a boy?'
'By God, yes!'
'A son for King Miller the First.'