All the questions are incomplete
Britton and Piers were sitting opposite each other in my arm-chairs. They were talking. Britton broke off a sentence as I entered the room, and smiled his welcome before continuing with it.
'I was saying … I used to think science had all the answers; all the answers that we need to know. It's a habit of thought. We accept it to-day as automatically as men looked to the Church two hundred years ago. For fifty years we have been conditioning children into it at an ever-accelerating rate. And since for the overwhelming majority of men some such pattern of thought is both automatic and essential … But all the questions are incomplete and all the answers falsified.'
Piers sat back, hunched up small in the arm-chair, sympathetic, judicial.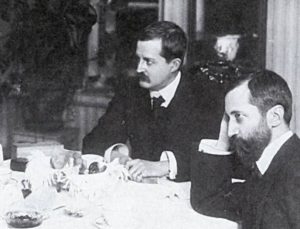 'Well, of course,' he said. 'Naturally. I agree entirely. All the questions are incomplete. All the answers are misleading.'
The french windows were open and I had left a chair on the balcony. I went out and stood for a moment, hearing the murmur of conversation like a flickering fire behind me. Then I sat down and began to watch the advancing emptiness of night.