An infinity of mudflats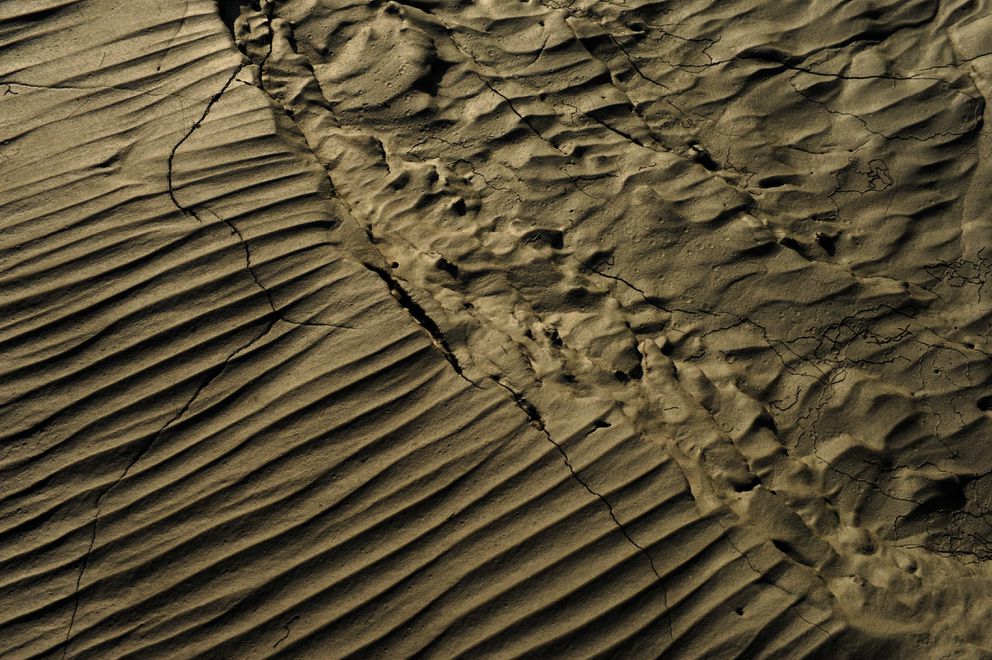 The sun came out and scorched through the afternoon. They went on across sand and rock, heading roughly north, and camped for the night on a patch of sand surrounded by an oddly symmetrical circle of boulders. The discomfort was the more unpleasant after the bunks on the tanker, and they slept fitfully and woke up cramped and a bit miserable. But the night had not been too cold, and the sun came up and warmed them. They opened a tin of corned beef, and Matthew tried not to let his mind dwell on bread.
It was very hot again, and about mid-day they encountered more mud flats, at first broken up by bars of shingle but later continuous, a grey-brown plain stretching on and on, almost completely featureless. Unlike the earlier mud, this had dried hard – there were occasional soft spots but they were no more than inches deep. They could walk on it easily; more easily, in fact, than had been possible at any other time since they left the old land level. What was disturbing was the impression of endlessness. The horizon of sand and shingle and rocky spurs was lost behind them in the interminable dark waste, which ran, it seemed, forever, ahead and on either side. The place depressed with its suggestion of infinity.