An overlooked dinner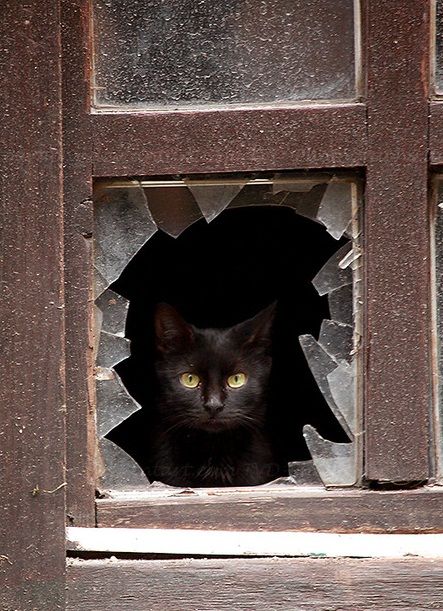 The cars rattled along Baker Street at rather better than thirty miles an hour. There were a few signs of life – some figures skulking away into doorways as the patrol reached them, others calling out in entreaty, in some cases running after them as they passed. One man, coming out into the street in front of them, stood in their path, both arms raised in appeal.
'Don't swerve,' Chisholm said to the driver.
The car plunged towards him; at the last moment he fell backwards. Looking back, Andrew saw him picking himself up out of the frozen snow. The second car ran past within a couple of feet of him, but he made no move or sign towards it.
Just past the Marylebone Road intersection, Chisholm pointed up at a window. A black cat could be seen sitting on the ledge behind the glass. It looked content, and quite plump.
'There's a dinner someone's overlooked,' he said. 'I doubt if they'll go on overlooking it for long. Pussy's living on borrowed time.'