An unsatisfactory grope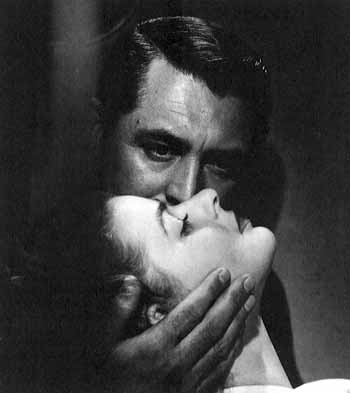 He led her from the gate, into the shadow of the hedge. She drew away slightly, pointing up to a square of light. 'My parents are still awake, it seems.'
'Why shouldn't they be? It's not much past eleven.'
'For them, past eleven is late. My father rises early, and so goes early to bed.'
He kissed her. He was not excited but resentful, and he held her roughly. She remained stiff in his arms for a moment, and then he felt her soften towards him; but he was aware of the deliberation in the yielding, of her placid inflexibility. It was with boredom, almost with repugnance, that he groped for her body. She countered him easily and unemotionally.
'Good night, then,' he said. 'I'll call you when things are more settled.'
'Good night, Charles.'
He watched her walk through the shadows towards the entrance of the block before himself turning back to the main road. He was glad it was over. She would get her respectable husband all right. He felt sorry for him.