Bear fight
This was the time to get away. Mouritzen called to Nadya:
'This way! We will escape while they are fighting.'
But instead of coming towards him, she threw herself against the flank of the polar bear, her hands grappling for its neck.
'You silly bitch!' Mouritzen said.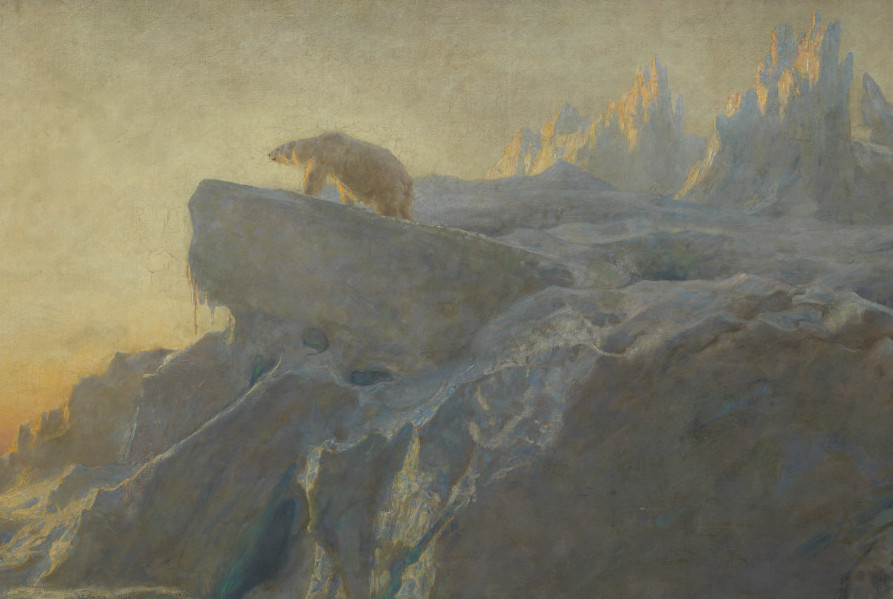 He pulled his knife free as he ran. Katerina had gone down under the white bear; Nadya, as well as he could see, had her arms round its neck trying to pull it off. A stretch of white, furry back was exposed. Mouritzen threw himself at it, stabbing wildly.
He felt the bear roll back against him and wrenched the knife free to plunge it in again. His actions were unplanned, directed only by random instinct. He remembered a time at school when he had tackled a bully in much this fashion, though without a knife. The bully had lived to bully again, and Mouritzen's nose had never been the same.
This time he was more fortunate. He stabbed a third time, as wildly, and felt the large, furry body shudder and grow limp. Mouritzen lay with the snow stinging his face, savouring the fact that he was still alive. After a moment, he said:
'Nadya, help me to pull it off.'
His legs were trapped underneath; she helped to lift the bear's body slightly and he heaved himself free. He saw that she was crying, that tears were pouring down her cheeks.
'We are all right now,' Mouritzen said.
'Katerina,' she said.
Mouritzen stood up. On the other side of the polar bear, Katerina was lying, half on her back and half on her side. Her head was thrown back and her throat torn and bloody. Blood stained the snow between the two bears, the streams joining and mingling.