Centenary of Sam Youd's birth – 16th April!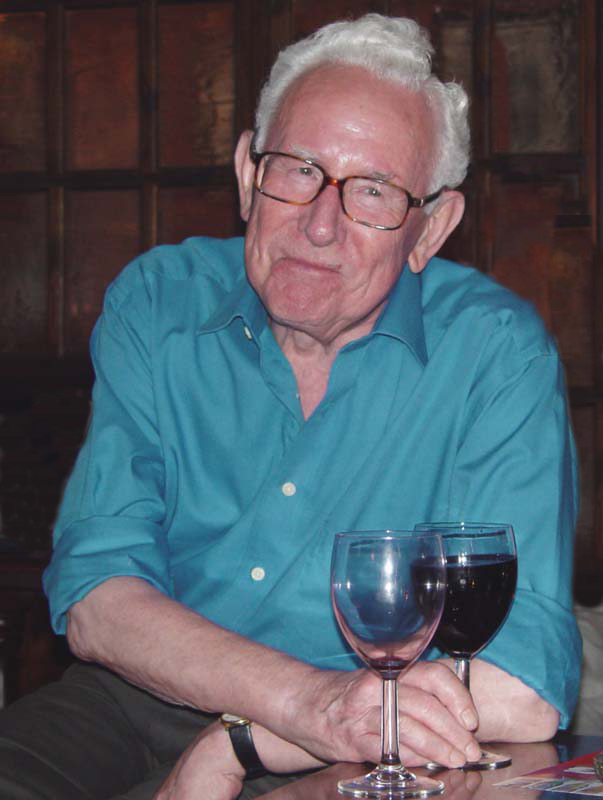 April 16th will see the centenary of the birth of Sam Youd, better known as the dystopian and YA writer, John Christopher.
When he died in 2012, Sam left behind 56 published novels and a plethora of short stories. Alongside the John Christopher pen-name, there was William Godfrey the cricket novelist, Peter Graaf the thriller writer, Hilary Ford whose stories centred on female protagonists, Stanley Winchester who chronicled the carnal tendencies of the medical profession …
His best known adult novel is – rather topically – a virus-related global catastrophe: John Christopher's The Death of Grass (1956), later filmed by Cornel Wilde as No Blade of Grass. Similarly resonant with modern-day anxieties are his YA novels Empty World (1987), first on the i's list of '25 must-read novels about plagues, pandemics and panic', and The Guardians (1970), in which an authoritarian England is divided into two distinct societies: the modern, overpopulated 'Conurbs' and the aristocratic, rarefied 'County', and which  novelist DBC Pierre named in 2020 as 'the last book that changed [my] thinking'.
Best known amongst Sam's YA titles, however, is his Tripods series, which has been continuously in print since its first volume, The White Mountains, was published in 1967, and which was filmed by the BBC in the '80s. Its themes of independence of thought, the fight against authoritarianism and the difficulties of sustaining democracy are particularly relevant today, as a New Yorker article suggested in 2017, and in an Atlantic article in 2014 Noah Berlatsky cited The Tripods 'dark sci-fi invasion series' in his defence of the potential 'complexity, ambiguity, depth, and even good writing' in YA literature.
JRR Tolkien once wrote, 'I was greatly taken by the book that was (I believe) the runner-up when The L. R. was given the Fantasy Award: The Death of Grass,' and Brian Aldiss cited the novel when he argued that 'literature is not there to make us feel cosy, but rather to help us to confront the errors and terrors of our lives', describing John Christopher as 'a better writer' than John Wyndham. In an interview in 2014, novelist David Mitchell named the book as one of the inspirations behind The Bone Clocks; in 2019, John Lanchester described it as the direct source of inspiration for a recurring dream which later turned into his acclaimed novel, The Wall; and earlier this year, Jessie Greengrass included it amongst 'Nine Haunting Postapocalyptic Novels'.
But perhaps closest to Sam's heart were the literary novels he wrote under his own name before he turned his full attention to genre writing. Eclectic in their themes and outlooks, they range from a woman's life told in reverse (The Winter Swan), to séances in post-war London (Babel Itself), to crises of faith amongst Jews and Catholics (A Palace of Strangers), to an exploration of childhood memories and the evolution of a psychopath (Holly Ash). To coincide with the centenary, we will be bringing out a new edition of his 1961 novel, Messages of Love – watch this space!