Half a Jew
'Taken in error,' Poley said. He threw over a square envelope, with the flap tucked in at the back. 'A bill. Some hopeful tradesman.'
I recognized Isaak's writing on the address. The card inside was printed in heavy Gothic type. I read it with amusement.
'No. Not a bill.' On an impulse I threw it back to Poley. 'An invitation.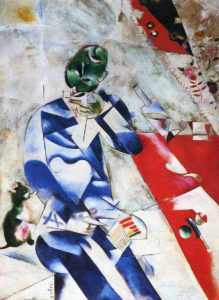 I am invited to attend the ceremony of Bar Mitzvah for Siegfried Rosenbaum. Unfortunately, it took place three weeks ago.'
Poley examined the card curiously. 'Bar Mitzvah. Rosenbaum. Rose.' He looked up. 'Are you a Jew?'
'Half and half. Non-practising. This is a cousin.'
Although I wanted not to, I was watching Poley for his reactions. Sometimes I thought that was the worst – the compulsion to watch eyes, lips, speech, for the inflexion or the look that betrayed. Nothing that was found could be as bad as the need to look.
'Half a Jew?' Poley said. 'Bad luck.' He grinned. 'If you were a full Jew, I'd say bloody bad luck!'