Home on leave
He gave her no warning when he came on leave. It was Saturday afternoon and she was ironing in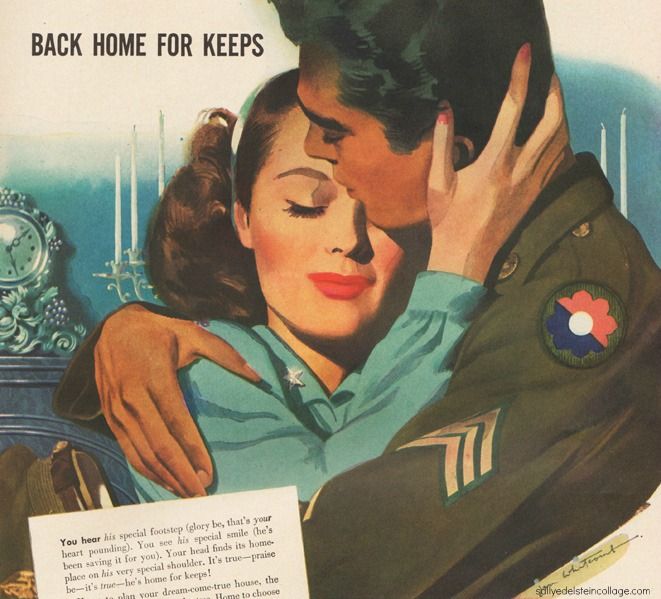 the kitchen when the door-bell rang. She ran out to open the door, her face flushed, and saw Lance. He stood before her in shapeless uniform.
He said: 'Hello, Elise. Can I come in?'
She thought for a moment of throwing herself on his mercy; of saying: 'Please, no. I'm ashamed of it – of my home, of my family, of myself for being ashamed and for being part of it. Please let me stay outside with you and be Elise.' It might barely have been possible with the old Lance, hatless and in flannels. But she had no means of contact with this uniformed stranger. She held the door open.
'Of course, Lance. Do come in.'
She saw him wrinkle his nose as his senses caught the smell of stuffiness and leaking gas. Then her mother who had been peeling potatoes in the kitchen came out curiously.
'Who is it, Else?' she asked.
'One of the boys from the office, Mum,' Elsie replied. 'He's on leave, so he dropped in.'
She realised, with a strange feeling of relief, that the clash she had avoided for so long had arrived, and that in the battle Elsie must always win. Elise was all right for the office or afternoons at the tennis club, but Elsie was the real thing. She turned to Lance, defiantly:
'Mum will make you a cup of tea.'