Painting the world a little redder
'How the afternoon drags. Find me something to do, Janey.'
'What are the others doing?' she asked.
Alfred stretched his arms behind his head. He recited:
'John is in the attic painting, setting on canvas the clear, serene, undisturbed grey of a May afternoon. Emily is with Mama embroidering, dutiful and diligent. Robert is playing tennis with Rosemary in the garden. Father is probably consuming coffee and cigars in a late lunch at the Carlton, furthering the cause of banking and this delightful, boring existence of ours. I, luckiest of all of them, am distracting a poetess as fair as she is gifted. And Pedro' – his gaze flicked to the large blue Persian cat on the window-ledge – 'is manifestly waiting for a bird to chip its way through the glass into his claws, being much too idle to chase one himself.'
'You should beware of chiding Pedro for idleness,' she rebuked. 'Some might find you guilty yourself. And you've forgotten someone.'
'Now who?' Alfred said thoughtfully. 'I feel much too weary to care. Ah, the gallant Hussar! Yes, Lionel is out with his soldiers. We see him so little these days that it is not surprising we should forget him so easily.'
'Will he be at dinner this evening?' Jane asked.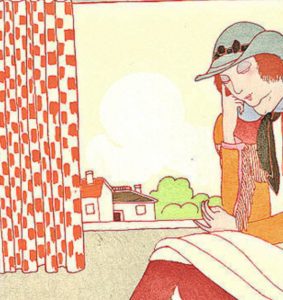 'I believe so,' Alfred said indifferently. 'And at the Levines' ball afterwards. If he can pull himself away from his warriors for so long.'
Jane felt a small flame of temper sear across the calm, grey afternoon.
She said: 'Really … I don't wish to criticise, but you …' She felt herself flushing. 'Lionel may be going out to fight. You should be less casual of him.'
Alfred looked at her, smiling.
'If it amuses him,' he said, 'to go off beyond the seas and paint the world a little redder, why should we dissuade him?