Empty and wanting something
They came readily enough to his call. Diana skied up hard on the heels of Grainger, with Elizabeth trailing some twenty yards behind. She was glowing from the sharp air and the exercise and looked, he thought with detachment, very pretty.
'Tea ?' She took her cap off and shook the dark curls free. 'It seems awfully early.'
He said to Grainger: 'More trouble, I'm afraid. With Ruth. I'm not quite sure what.'
Jane was with Mandy in the salon – Deeping was there, too. He had a crumpled look, the bounce, the knowingness, knocked out of him like the wind it was. Although not liking the man, he felt some pity for him. He was coming in for heavy punishment.
Grainger said, with authority: 'All right, Mandy. Tell us what it's all about.'
George came in while she was telling her story. When she had finished, he said:
'I've seen Marie. She's with Steve. They're both all right. A bit shaken, but all right.'
Diana said: 'I saw them. They were climbing up the slope, at the back of the chalet. I thought they were just … well, walking in the snow.'
'We'd better go after them,' George said.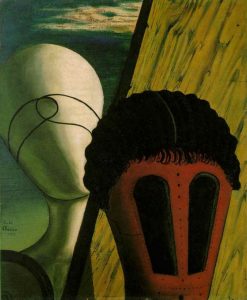 Grainger put his hand up. 'In a minute. Mandy, how did you say she looked? Her expression?'
'It's hard to describe it. Empty, blank – and yet wanting … I don't know what.'
'Look,' George said, 'you can do the trick-cyclist stuff later on. The important thing is to find them and bring them back, before they do themselves an injury. She's got the child with her, after all.'
Grainger said: 'I want to know what we're looking for.'
George said impatiently: 'A woman who's been driven a bit round the bend, and understandably.'
'And the boy?'
'She took him with her. That's understandable, too. But dangerous for him.'
Grainger addressed himself to Mandy. 'That's not quite right, though, is it? She didn't take him with her. He went with her. And his expression?'
Mandy closed her eyes, shutting something off. In a low voice, she said:
'The same as hers. Empty and wanting something.'