Too late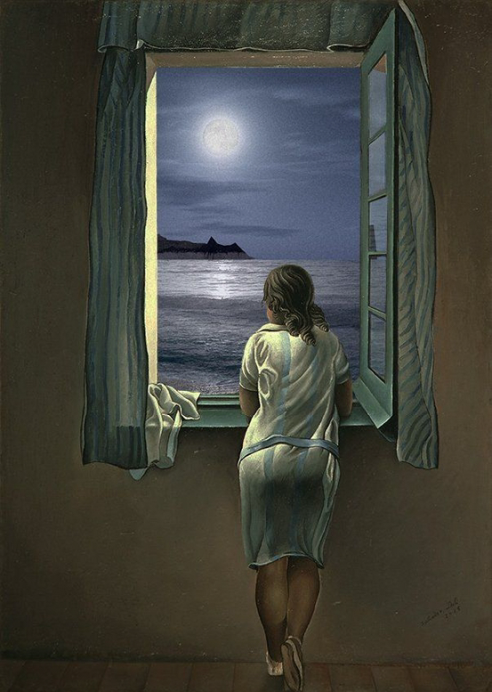 A small noise awoke Andrew in the night. He looked towards Madeleine's bed and saw that she was standing beside it, her body white in the moonlight that came through the net curtains. He said to her:
'What is it?'
She came to him. 'Nothing. I'm just restless.'
'Come in here.'
'I'm going to the kitchen to make myself a drink. Go to sleep.'
'I'll come with you.'
She pushed him down gently. 'No point in two people being awake.' Her lips brushed softly against his face. 'Be good, and go to sleep.'
'My mother used to say that,' he said.
'I know. You told me.'
He watched her, already almost asleep, as she went quietly out of the room. It was quite light when he awoke again. He saw that her bed was empty, and looked at his watch. It was half past seven, and he knew at once, with a clarity that was like a gout of pain, what had happened; and that it was too late.